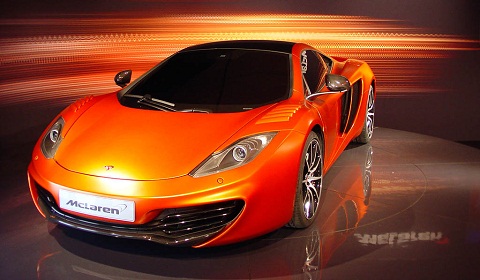 Thanks to Teamspeed we can now show you what McLaren will display at Pebble Breach this weekend; the first customised MP4-12C. The upgrades have been put together by the McLaren Exclusive Group, a dedicated team assembled to cater for owner's requests for all new McLarens as well providing support for existing F1 and SLR owners.
This car features a Satin Orange paint with new fenders including louvers for aero improvement. Carbon fiber windshield cowl, engine cover gills and a new carbon rear exhaust cover have also been added. The wheels have a polished look with black painted centers and the roof panel has also been painted black.
With the unique paint, standard options and custom options McLaren are saying this car would cost US owners about $ 270,000 (at todays exchange rate, € 187,000). This example was built on the chassis of an early prototype.
Stay tuned for more after McLaren officially announce the 'tuned' vehicle this weekend.