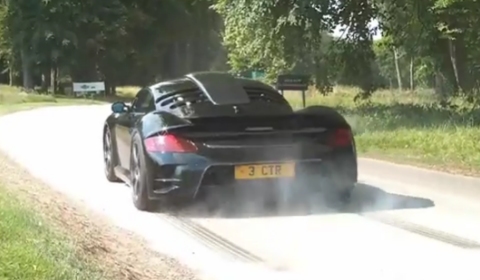 The RUF CTR 3 was one of the vehicles in the supercar paddock at the Goodwood Festival of Speed 2011. The German sports car was part of the super car hill climb and showed its skills on the roads near the Goodwood estate.
The rare vehicle has a twinturbocharged 3.8 liter flat six cylinder engine with an output of 700hp at 7,000rpm. The maximum torque is 657ft/lbs at 4,000rpm. The acceleration from 0-100km/h takes only 3.2 seconds and stops at a maximum speed of 375km/h.
Check out this wonderful burnout by the RUF CTR 3.