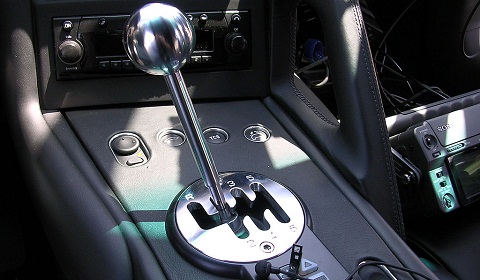 Lamborghini research and development director, Maurizio Reggiani, has confirmed to MotorTrend magazine that Lamborghini will no longer offer a manual transmission option. The Aventador will be the first lamborghini offered without such an option and all indications are that the rest of the industry is following the same course.
In the interview, Reggiani explains that just one to two percent of the 1,200 cars that left the factory last year opted for a manual transmission. When the Gallardo replacement, due next year, is introduced it will not include a manual option either. The explanation offered is that for the whole car to work seamlessly, an automated transmission must be offered to make the most of other automated components. It seems Lamborghini want to give customers a faultless experience and remove the potential for driver error.
A decision will also be made on the possibility of a Sesto Elemento limited edition run in the next few months. The technology used in the model is nearing production feasibility. A number of improvements have also ensured that quality levels are at an all-time high at the factory.
The manual gearbox news won't come as a surprise to most who follow the supercar industry, we reported before on this subject. Next to that Ferrari have produced their last manual gearbox in the California, with models following this all being automated only. Let us know what you think in the comments box below.