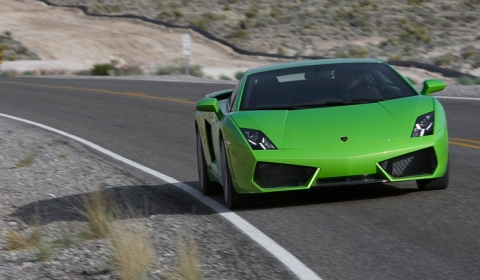 Next to the overall saving of fuel and the numerous stories about fuel economy the Italians have come up with another chapter. Just like Ferrari, Lamborghini considers stopping the production of manual transmissions within their line-up of vehicles, according to Car and Driver.
Maurizio Reggiani, the director of research and development at Lamborghini, says in an interview with the magazine that they will likely eventually follow Ferrari. He stated that manual transmissions are fitted to less than five percent of the firm's cars. Although he is still somewhat defensive about the common belief that dual-clutch automated manuals with seven speeds or more – such as Porsche's PDK – are necessarily better than Lambo's six-speed single-clutch unit.
Other technologies to be implemented into next-gen Lambo's are systems like stop/start capability to thrift fuel in urban settings, cylinder deactivation – the V10 and V12 will then operate on half as many cylinders -, E85 compatibility, and even a mild-hybrid solution. Reggiani says that there are no plans for forced induction at this point.
The third point discussed was weight reduction. "Cars have to be lighter," he said. The solution? More carbon fiber, enabling the goal of weight-reduction.
The future for Lamborghini seems to be interesting. New techniques and goals are set inside the development team. First vehicle to be unveiled? The new Murcielago, codenamed Jota.