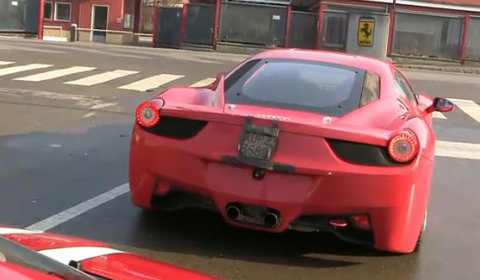 Marchettino is back with a new footage showing the Ferrari 458 Challenge racer on the open road. Together with NM2255 they followed the sports car through the streets of Maranello where car alarms sounded when it passed.
The second part of the video shows the prancing horse being pushed to the limit at the Fiorano racetrack while making some serious noise.
It is definitely a unique spot, because the car is not even road legal!