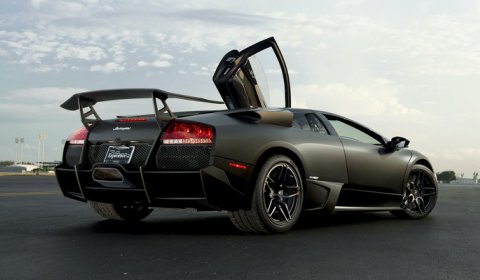 One of our forum members came across this wonderful Matte Black LP670 SuperVeloce photoshoot at a private airport. The pictures were shot by Nue Vue Photography. The full sets is available via this link.
The Lamborghini Murciélago LP670-4 SuperVeloce is even more powerful, lighter and faster version of the Murciélago LP640. With the output of the 6.5 liter V12 increased to 670hp and a weight reduction of 100kg (220lbs), the SuperVeloce boasts a power-to-weight ratio of 2.3kg (5.1lbs) per hp. This catapults it from 0 to 100km/h (62mph) in a breathtaking 3.2 seconds and powers it on to a top speed of around 342km/h (212mph).
Do not forget to check Nue Vue Photography's photostream for some other wonderful pictures.