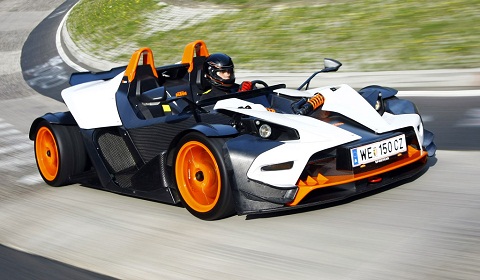 KTM have just unveiled an upgrade to their X-Bow in the form of the X-Bow 'R'. It will feature exactly the same engine used for Audi S3 with changes to the engine electronics and peripheral devices. This will boost power up to 300 horsepower.
Additionally, a considerably lower engine, thanks to modified mountings, will give an even higher cornering speed and increase driving precision. Two optional equipment packages will allow owners to customize the X-Bow 'R' as ideally as possible. These are the road legal and homologated 'Sport' package, as well as the 'Race' package, optimised for track use. The packages each include a vast number of completely new parts.
Many of the new parts will be also available separately in the PowerParts program, so all current KTM X-Bow owners will enjoy the benefits of the new developments.
Detailed information, prices and pictures will follow at the beginning of next year.