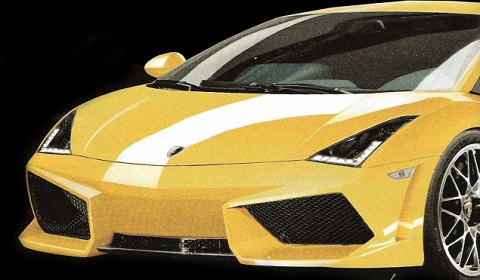 Rumours are doing the rounds at Teamspeed and Luxury4Play forums from people who claim to have actually seen the Murciélago replacement at dealer previews. There's also a number of important pieces of information being talked about, including the likelihood that the replacement, codenamed LP83X, will show at the Geneva Motor Show 2011 instead of next week's Paris Motor Show.
To start with, rumours are suggesting that fourty completed cars are standing at a Lamborghini facility waiting for the official unveil. A name hasn't been chosen yet, the car is still being called the LP83X internally. It should see a Spring/Summer 2011 release if everything goes to plan.
Features of the car include a new Digital Dash Instrumentation, Push Rod Suspension and Seven-speed transmission with six settings. LED Headlights, 20 inch wheels, similar headroom to the R8 and five new colors are also being rumoured for inclusion in Lamborghini's new range-topping supercar. Rumours are also suggesting that this car won't feature a six-speed manual gearbox option.
Further speculation from Italian magazine Quattroruote suggests that the final figure for the LP83X's 6.5 liter V12 will be 770hp @ 9,000rpm, with no direct injection. Add a 1500kg weight to this and you get a pretty nippy supercar!
So what will we see at Paris? Well, the magazine states that a prototype will be put on public display. It will be called the "sesto elemento" or "the sixth element". Perhaps this is what we see in Lamborghini's teaser images?
A new 23 million dollar facility is apparently being created for production of this car.