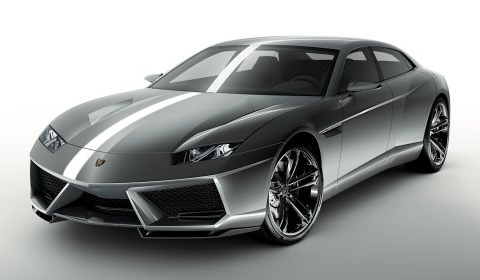 Italian car maker Lamborghini is considering adding a four-door sedan to its portfolio of two-seater models. Building a four-door sports car, preferably a model similar to the Estoque concept, would allow Lamborghini to position themselves next to the Quattroporte, Porsche's Panamera and the Aston Martin Rapide.
Chief Executive Officer Stephan Winkelmann said in an interview with Bloomberg that a third model would fit Lamborghini very well. A four-door car would be a very feasible approach. Any addition to the Gallardo and Murcielago model lines must yield a real leap in deliveries, Winkelmann said, adding there is not a plan or decision on a third model.
Secondly, the consistent development of carbon fiber technology is a key element of the company's strategy. The weight-to-power ratio is the most important parameter for super-sports cars, according to Winkelmann.
The Lamborghini CEO did not release any information on the official debut of a four-door saloon, so we still have to wait and see.