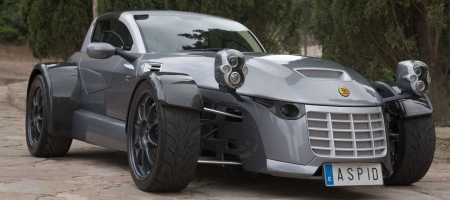 The Spanish carmaker IFR is a company behind a two-seater sports car with the name Aspid. It is based on a brand new technology making it possible to almost infinitely tweak the suspension, throttle mapping, steering and ECU while on the move. They even stated that a number of manufacturers are interested in using it on their own models.
The system will replace the Sport and Comfort settings which a normally pre-programmed inside the car. Instead drivers will be to fine-tune every aspect of the car's set-up on a touchscreen display. An unlimited amount of different settings would be available under the top of your finger.
Examples are changing the roll in the suspension of the car or tweaking the ECU to change the exact amount of power or torque as well as the steering weight or throttle mapping. You can choose the amount of G-force you want in a bend. The car will tell you how fast you have to take each bend.
IFR has already designed an electronically adjustable suspension that features electrovalves in the dampers to control pitch and roll. They are even looking to a GPS system that knows the road characteristics and adjusts the setup to the road conditions.
[Via Autocar.co.uk]