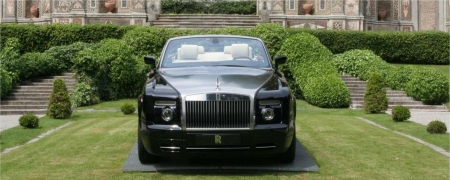 As each year Villa d'Este near lake Como, Italy is home to an event that combines the history on wheels with the future of exclusive sport cars. Under the warm Italian sun accompied by a nice breeze the owners of several supercars prepared themselves for the strict judges, checking out the most special cars around. This years event showed some special new vehicles and new introductions we discussed last week.
Between the large group of vehicles on display specials are always worth noticing. Like the Alfa Romeo 8C 2900B 1938 form Jon Shirley (former Microsoft), the Nozzle Astura Cabriolet Boneschi, the baby Aston Martin One-77, the Bugatti Veyron Centenaire Edition, the Morgan Aeromax SuperSports, Jason Castriota's Bertone Mantide, the Ferrari 250 GT Europe Vignale from Fritz Kroymans (former Dutch car magnate), Maserati A6GCS and the Lamborghini 350 GT.
The visitors could also have spotted the Momo Mirage, the Abarth 204 Berlinetta Allemano, the Porsche 356 Glockler, the Jaguar D Type, Mercedes 500K Cabriolet Spezial and the Nozzle Astura Cabriolet Boneschi.
Sit back and enjoy the pictures made by OmniAuto.it.