Mercedes-Benz have unveiled their first all-electric compact segment concept at the Frankfurt Motor Show 2017. The Mercedes-Benz Concept EQA likely indicates that we could soon expect to see the A-Class electrified! It is one of the first models to debut using Mercedes-Benz sub-brand EQ. The first EQ model, the EQC, is expected to debut soon.
The Concept EQA uses two powerful electric motors. Total output is around 200 kW with permanent all-wheel drive. Two drive programs, "Sport" and "Sport Plus" offer a different front to rear torque distribution. Depending on which program the driver chooses, the grille changes looks, showing a flaming wing in "Sport" or a Panamericana grille in "Sport Plus".
Mercedes-Benz Concept EQA
It manages a range of about 400 kilometres depending on the battery installed. A 60 kWh lithium-ion battery is supplied by Daimler. Charging is also innovative with either induction or callbox allowing for rapid range extending. Performance from 0 to 100 km/h is in the region of 5 seconds.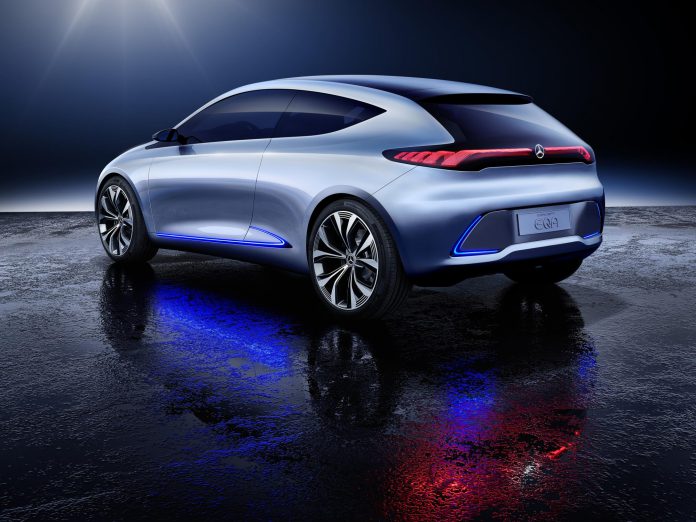 The design of the Mercedes-Benz Concept EQA is similar in concept to the A Class. It features boxy proportions with short overhangs. The alubeam paint finish contrast with the black panoramic glass roof. It has been fitted with a set of 20-inch wheels. The Concept EQA uses a unique lighting concept with laser fibres creating a spiral-shaped signature which screams electricity.
Mercedes have committed to launching more than ten all-electric cars by 2022.