The Dodge Viper ACR, equipped with the Extreme Aero Package is being showcased at the ongoing Detroit Motor Show 2016 and GTspirit went to check it out.
While the 'normal' Viper ACR is a menacing car itself, the optional aero package on the vehicle produces in excess of 770 kg of downforce thanks to a massive rear wing, front splitter, dive planes and a carbon fibre rear diffuser. This results in improved performance and handling and it probably doesn't come as a surprise to hear that the ACR fitted with the Extreme Aero Package has set 13 lap records on a number of different racetracks across the United States. The most impressive of those is its time around the Laguna Seca where the Viper beat the time set by the likes of the Porsche 918 Spyder and the McLaren P1.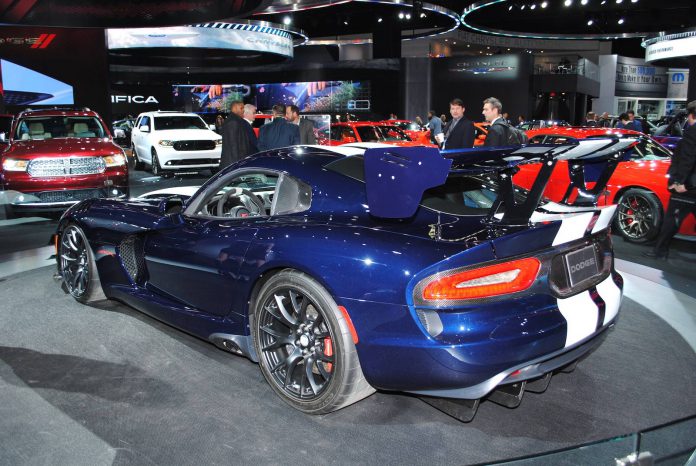 Under the hood of the car is a monstrous 8.4-litre naturally aspirated V10 engine that delivers 645 hp and 600 lb-ft of torque which Dodge claim is the most torque of any naturally aspirated sports-car engine in the world. Massive carbon ceramic brakes are also utilised alongside a fully adjustable suspension.
For more updates on the Detroit Motor Show 2016, see our dedicated news channel.