Stage 10 of the Dakar Rally 2016 proved to be one of the toughest so far with competitors experiencing barrel rolls, flat tires and getting stuck in monster dunes. The victor of the day was none other than 'Mister Dakar', Stephane Peterhansel who won in the cars category in his Peugeot 2008 DKR.
The day was tough for most drivers but Peterhansel managed to utilize his experience till the end of the stage. The route which ran from Belen to La Rioja saw Mini fall victim to the first barrel roll barely 10 minutes after the start. Nasser Al-Attiyah suffered a similar fate before the first timed section.
Peterhansel on the other hand kept pushing with Carlos Sainz tailing him alongside his Peugeot comrade Cyril Despres. Sainz was however slowed down by a flat tire but the Spaniard managed to get back in action before he was ultimately eliminated when his gearbox failed. That incident allowed Despres to catch up with Peterhansel who was far ahead with a stage victory at hand.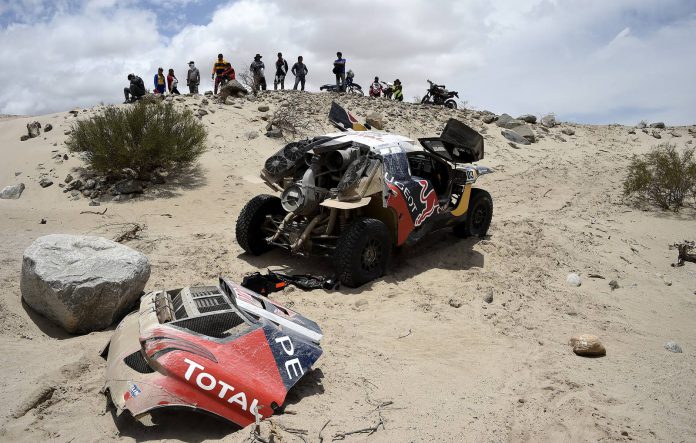 Peugeot thus claimed first and second place in the cars category with Peterhansel in first followed by Despres. Toyota scored its first podium victory in the rally after Vladimir Vasilyev finished third behind the Peugeots. Peterhansel now leads the overall standings away from Mini's Al-Attiyah and South African Giniel de Villiers (Toyota).
Štefan Svitko finally scored his first stage win yesterday in the bikes category riding for KTM. The Slovakian rider finished ahead of Honda's Kevin Benavides and fellow KTM rider Toby Price. The latter still holds the lead in the overall standings away from Svitko and Pablo Quintanilla of Husqvarna.
South African and Yamaha rider Brian Baragwanath claimed the day's win in the quads category beating the two Patronelli brothers. Marcos Patronelli who still leads the overall standings finished in second place ahead of his brother Alejandro Patronelli, who is currently second in the overall standings.
In the trucks category, Renault emerged on top with Dutch driver Pascal de Baar finishing first ahead of points leader and fellow countryman Gerard de Rooy, who drives for Iveco. Kamaz driver Ayrat Mardeev finished third and is currently second in the overall standings with Federico Villagra behind him.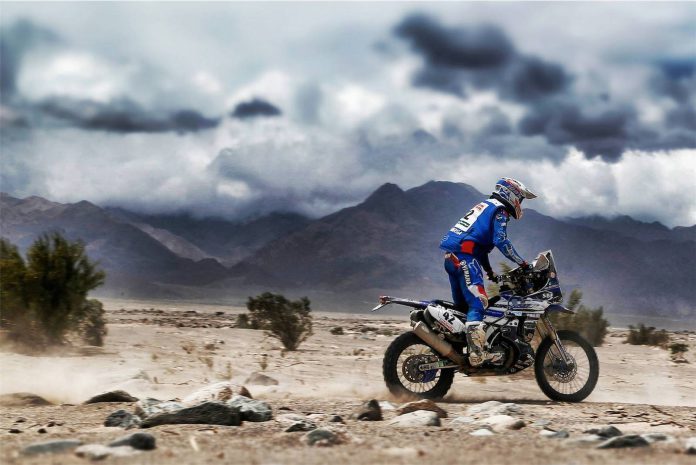 Today's stage will run from La Rioja to San Juan over a distance of 431 km, there are two more major stops left till the Dakar Rally 2016 is over.