The InterContinental Hotels Group recently opened their fifth luxury property in France, located in the French wine capital Bordeaux. The capital of the Aquitaine region in South West France is situated along the Gironde river and is known for its excellent surrounding wine region.
Previously going by the name of 'Le Grand Hotel Bordeaux', InterContinental Hotels and Resorts have taken over management as of late last year. The prominent historical building knows a rich heritage and is located in the centre of Bordeaux, opposite of the Grand Theatre. Both buildings were originally designed in 1776 by architect Victor Louis, blessed with a Neoclassical style exterior.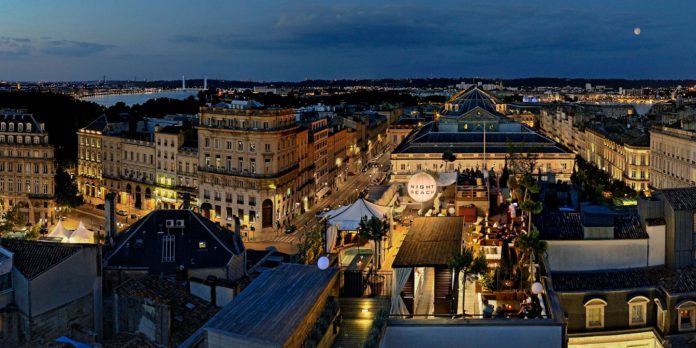 The precise location of the InterContinental Bordeaux is at Place de la Comédie, with the square's name hinting at the presence of the grand theatre nearby. In terms of location the grand hotel enjoys being at the heart of a UNESCO world heritage, the title that was proudly received by the Bordeaux city council back in 2007.
The historical building, which plays a large role in the UNESCO site, was subtly though extensively renovated by the design of architect Jacques Garcia. The building's exterior and facade have been entirely preserved in its original state while the interior received several stylish updates.
InterContinental Bordeaux - Le Grand Hotel
The InterContinental Bordeaux features 130 rooms, of which 44 are suites. Their in-house spa and wellness area goes by the name 'Les Bains de Léa' and covers 1000 square metres of space. It features antique roman baths, 10 treatment rooms, fitness facilities, indoor pool, hammam and a jacuzzi located on the 360 degrees view rooftop beach.
The prestigious hotel furthermore has a culinary highlight with celebrity master chef Gordon Ramsay being in charge. The multi-Michelin starred chef's restaurant is called 'Le Pressoir d'Argent Gordon Ramsay, offering guests fine dining options inspired by the terroir of Bordeaux.
France has proven to be a lucrative market for the InterContinental hotel group, having already opened over 50 hotels across the country. Only five of those are part of the luxury brand 'InterContinental', while one more luxury property is currently in the pipeline and due to be opened in French city Lyon by 2018.