The Chevrolet Corvette has always been popular for tuning companies around the world and now, details and images of the crazy C7 Corvette from Weapon X Motorsports have emerged online. They take the already impressive American sports car and turn the insanity dial up to twelve.
For starters, this Corvette has been installed with a re-sleeved LT1 V8 engine modified comprehensively by BES Racing Engines. The bore has been increased, a new fuel pump spring installed, custom Wiseco pistons, a new crankshaft, rods, heads, exhaust, a ported factory intake manifold and the capability to run E85 fuel and nitrous.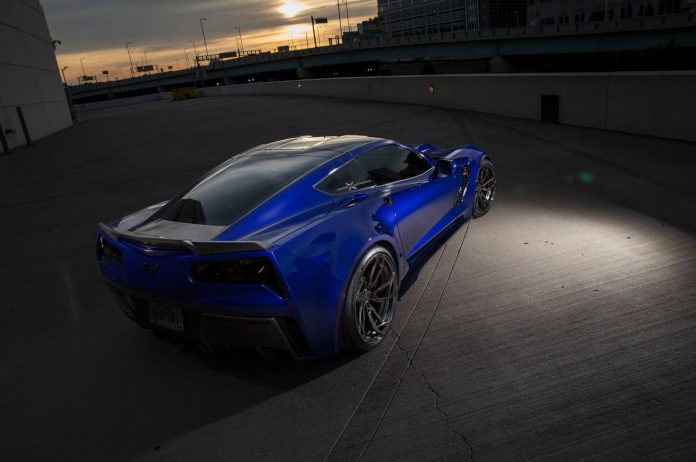 When combined with a number of other engine modifications including a new cold air intake, stand-alone fuel system, NX Max4 progressive solenoid controller, ported stock throttle body and more, the car makes a total of 884 hp at the rear wheels. Alongside the engine changes, the transmission has been overhauled.
Visually, the car is also from stock. For starters, it has been adorned with a custom shade of blue, a widebody kit, carbon fibre rear bumper, diffuser, bonnet, rocker blades and front splitter. It also has a set of forged PUR wheels.