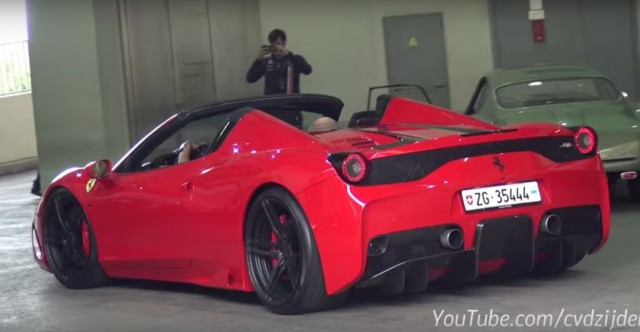 As the last ever mid-engined Ferrari produced with a naturally-aspirated V8 engine, it is inevitable that the Ferrari 458 Speciale A will become a collector's item in years to come. Despite this, the following owner recently spotted in Monaco hasn't been dissuaded from customising his 458 Speciale A to make it unique.
[youtube]https://www.youtube.com/watch?v=JPnGyMQd2Pc[/youtube]
For starters, the Italian supercar has been fitted with a custom set of black aftermarket wheels. Elsewhere, it features tinted taillights, a lowered suspension system and most notably, a Capristo exhaust system. As a result, it sounds incredible!