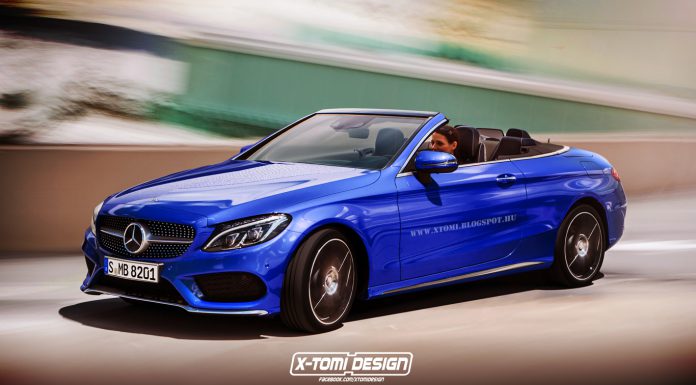 On the back of the Mercedes-Benz C-Class Coupe being released just a few days ago, we've come across another rendering of the car in Cabriolet guise. As the drop-top variant of the C-Class will share more in common with the coupe than it will the sedan or estate, the following image provides us with our best preview of the car so far.
To create the following image, X-Tomi Design started with the C-Class Coupe and chopped off the roof. Generally speaking, we expect the C-Class Cabriolet to maintain the same sleek lines of the latest coupe but with the obvious inclusion of a folding top.
It is interesting to note that Mercedes-Benz has never offered a convertible variant of the C-Class. After all, its main rivals, the BMW 3-Series (now the 4-Series) and Audi A5 have been available with folding roofs for many years.
[Via X-Tomi Design]