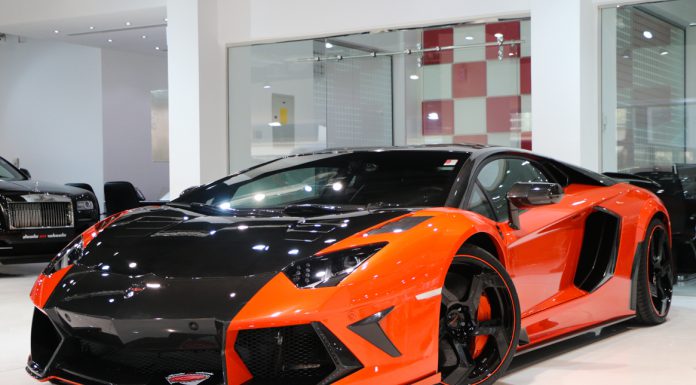 An outlandish 2015 Lamborghini Aventador modified by Mansory is currently up for sale from Deals on Wheels in Dubai. Featuring a multitude of visual and aerodynamic parts from the German tuner, this Aventador is among the craziest we've laid eyes on!
For starters, the Italian supercar has been painted in an exceptional shade of metallic orange. We believe it is a custom shade not offered by Lamborghini and it really gives this Aventador a unique look. Beyond the orange are a number of carbon fibre elements including the aftermarket bonnet, the bespoke air intake surrounds, wing mirrors, side skirts, rear wing and rear diffuser.
Alongside the custom body panels, this Mansory Aventador also includes a number of unique elements throughout the interior. Most notably, the cabin includes a number of carbon fibre accents, orange piping, orange accents and orange stitching alongside the similarly coloured leather across the seats and door panels.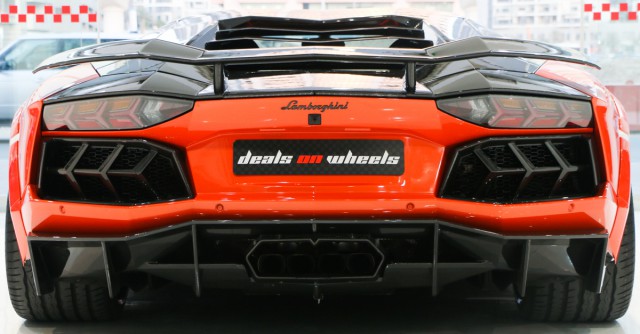 The car has an asking price of 2.055 million AED or the equivalent of just over 500,000 euros.
[Via James Edition]