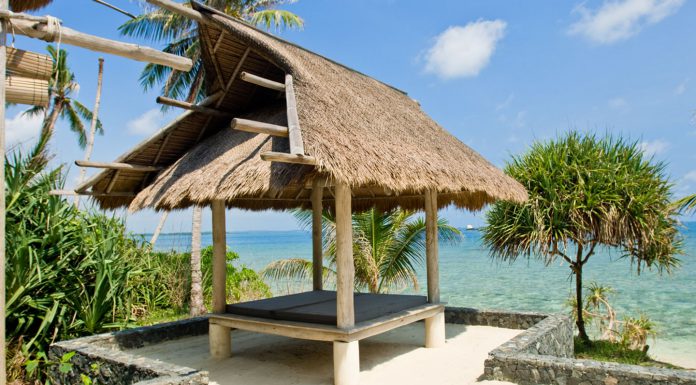 Nikoi Island is a 16.9-acre resort island, which is located about 8 kilometres off the east coast of Bintan, Indonesia and around 85 kilometres southeast of Singapore.
This island was purchased by an Australian couple in 2004 when they were visiting Bintain. With the help of a group of investors, Andrew and Julia Dixon then turned the island into an affordable boutique resort. Construction commenced in 2005 and the resort was opened in 2007.
There are more than 15 beach houses at Nikoi Island, spanning over 5 hectares. It has been marked as an eco-resort owing to the use of driftwood as a construction material, solar panels for heating water and the "alang alang" roofing in the rooms. "Alang alang" is a double-layered roof design so that rooms do not require air conditioning. Nonetheless, despite these features and the relatively isolated location, it is promised that the rooms and bathrooms have modern amenities at Nikoi Island.
Apart from the wonderful beaches, two-thirds of the island is Banyan forest, where a large variety of birds can be found. Nikoi Island has already become a popular holiday destination for people from Singapore and is often considered as one the best private islands on the globe. The best way to reach there is via a one-hour drive from the Bintan Resorts ferry terminal.
Read more about the resort here.