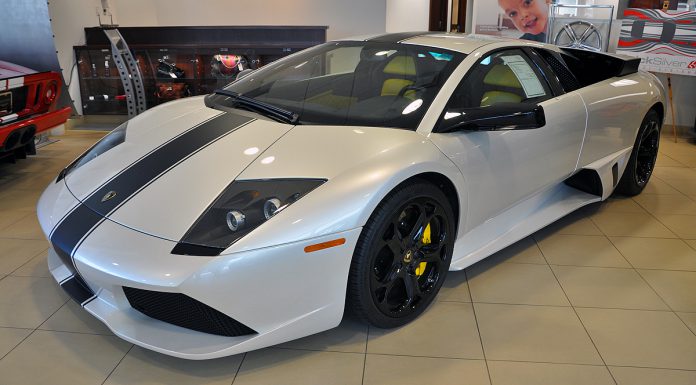 Distinctive Collection in Calgary, Canada, is known for its classy Bentley and Aston Martin lineup, but lately they've been stocking up on their used Lamborghini inventory.
With Lamborghini Calgary having recently opened, it's apparent that the Lamborghini market in Alberta is booming. Where the Lamborghini dealership showcases the latest of the raging bull lineup, Distinctive Collection has a bit more pf an eclectic inventory.
From a stunning Murcielago with black stripes and incredible straight-piped exhaust to a green Lamborghini Gallardo LP560-4 with a dry carbon fibre rear wing, these customised Lamborghinis are where it's at!
An orange Lamborghini Gallardo Superleggera, yellow Balboni edition and silver Hamann Galllardo on PUR wheels round off the Gallardo segment and a brilliant white Aventador brings together the collection of Lamborghini supercars for sale at the dealership.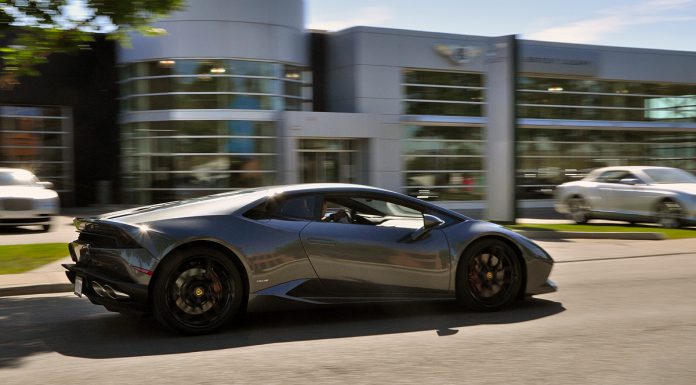 During our visit, a few supercars were present from the weekly cars & coffee event. A Limerock Edition BMW M3, Lamborghini Huracan, Porsche 911 GT3, Ferrari F430 and Ferrari 348ts were among the cars that turned out for the weekly event.