Formula 1 represents the pinnacle of motorsport. It is one of the most expensive and extravagant sports in the world that draws millions of viewers from across the globe. There are a few races on the calendar that stand out for being spectacles in their own right – Monaco springs to mind with super-yachts sprinkled with millionaires. Singapore brandished similar connotations with the electric atmosphere of darkness and the backdrop of skyscrapers. If the traits of both of these unique races could ever be molded into a single race weekend, few would disagree that the Abu Dhabi Grand Prix at the stunning Yas Marina circuit would be it.
The worlds most luxurious yachts jostle for space and a view of the tarmac, the ribbon of tarmac twisting and turning under and around the jewel in the crown of the extravaganza – The Yas Viceroy hotel. The hotel is the centrepiece and it is not difficult to see why. The almost alien architecture is blanketed with 5,389 pivoting diamond-shaped colour changing LED panes that provide a unique and breathtaking light-show throughout the race weekend.
Thousands flock to the Island to get up close and personal with the fastest sport in the world under the stars and the Yas Viceroy Hotel are offering a package that promises to be the most action packed and thrilling way to experience Formula 1.
Titled the 'Ultimate Bucket List Experience', guests will be staying in one of the 499 suites complete with a vast wraparound balcony, boasting panoramic views of the track. Guests will be in a prime position to soak up all the track side action with a glass of Champagne in hand. As you would imagine, only the finest dining is offered with guests indulging in the two Michelin-starred Antonio Mellino at the Quattro Passi pop-up or perching on a prime spot on the terrace at Kazu for the Japanese Omakase tasting menu. Want to get even closer? You can head down to the pit lane for a walk allowing you to peek into the garages buzzing.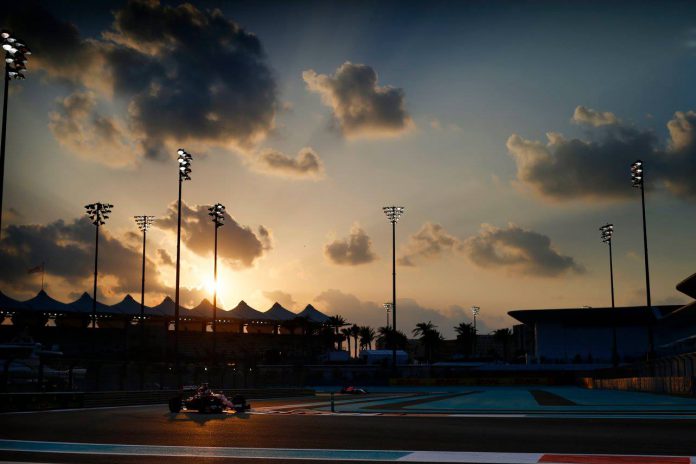 Throughout the race weekend, visitors will have access to the Yas Marina Circuit Oasis area brimming with performers, DJs, bands, delicious food stalls from around the world, beauty treatments and chill out zones. Those inspired by all the race action, can enjoy a trip to Ferrari World, home of the world's fastest rollercoaster or embark on a water-based adventure at Yas Waterworld, home to many white knuckle waterslides. If this was not enough there is access to all the live performances including Rhianna and Lionel Richie.
The price for all of this glitz and glamour at one of the most exciting fixtures of the calendar? Approximately £18,000. Thats not small cash to splash but it certainly is one of the best ways to experience the Etihad Abu Dhabi Grand Prix!