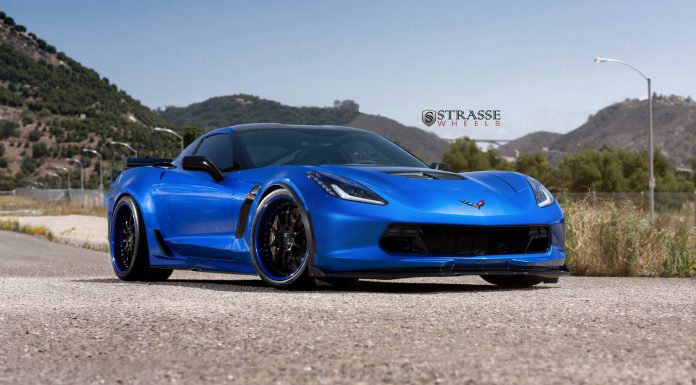 When optioned with the Z07 performance package, the Chevrolet Corvette Z06 is a truly incredible performance car which has reportedly lapped the Nurburgring in the same 7:08 as the Nissan GT-R Nismo. Whereas the GT-R features a relatively understated design however, the latest-generation Corvette Z06 is just as eye-catching and brash as the very best American supercars created in recent memory.
The Z07 performance package sees the inclusion of a larger fixed rear wing as well as a new carbon fibre front splitter designed to increase downforce at the front axle. While a Z06 fitted with this package and finished in a bright shade of blue is exceptionally epic, the following has been made even more noteworthy thanks to a set of Strasse Wheels.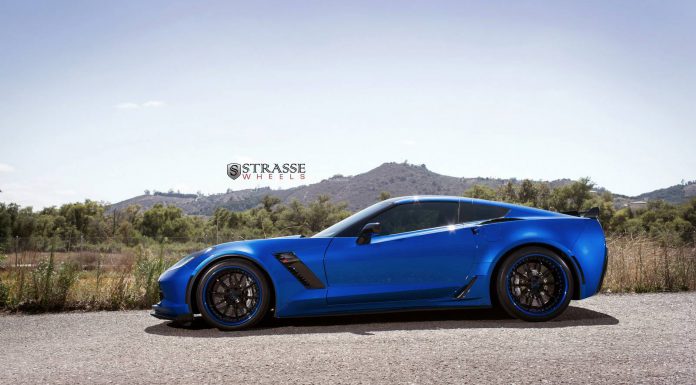 These wheels are the Signature Series R10 wheels and feature black spokes alongside coloured-matched bright blue outer rims.