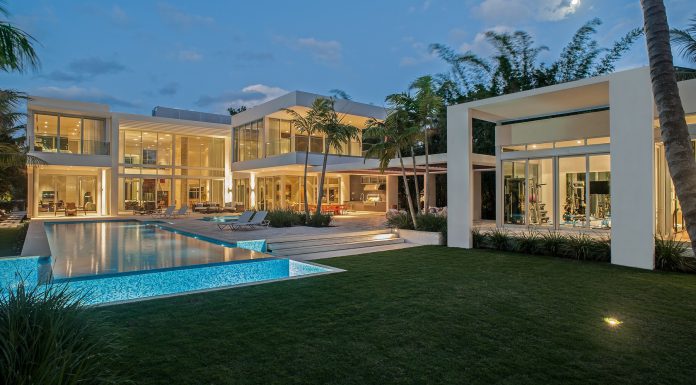 A magnificent Miami mansion is currently up for sale in the desirable, beach-side American city. With an asking price of $32 million, the property is understandably amazing.
The house itself is a 'smart home' meaning things like the lights can be operated remotely. A total of eight bathrooms and eight bedrooms are found throughout the property which includes 14,000 square feet of living space on a slab of land which itself is 32,000 square feet in size.
The outside of the house is exceptionally modern and features flat roofs as well as white rendered walls and pillars. Helping to ensure that occupants can fully appreciate the stunning weather of Miami, the house features floor to ceiling windows in many of the outward facing rooms.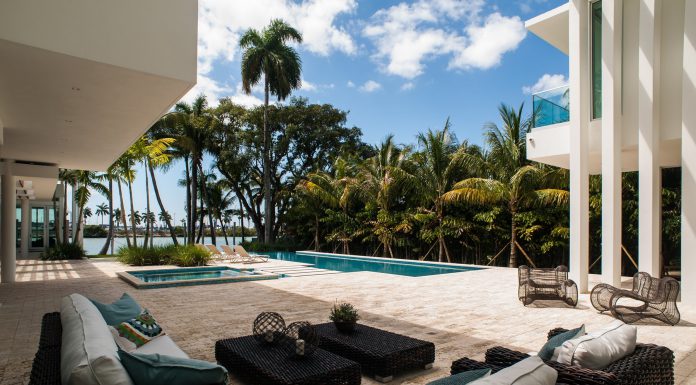 An impressive swimming pool is overlooked by a majority of the house with ample relaxation areas available in the courtyard. The house also includes a dedicated gym, a private cinema with a 132 inch screen and 11 recliner seats. It also includes tennis and basketball courts.
[Via James Edition]