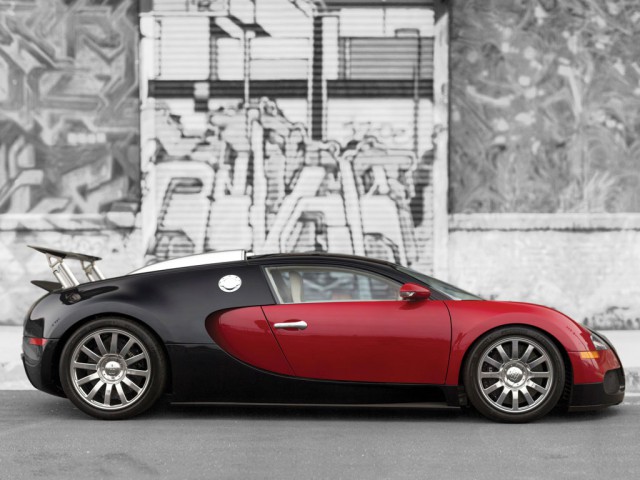 The very first production-spec Bugatti Veyron will be sold by RM Sotheby's next month as part of 'The Pinnacle Portfolio'. It will be joined by the 300th Veyron produced, the very last coupe to leave the firm's French production facility.
This Bugatti Veyron was delivered new on the East Coast of the United States before moving to California with it spending the next few years in Beverly Hills. Despite being a decade old, it has covered less than 800 miles and was actually presented at the Geneva Motor Show this year alongside Veyron 300 and the Veyron La Finale to celebrate the end of the record-breaking hypercar's production run.
Recently, it received a full service by Bugatti of Beverly Hills and was installed with a brand new set of ultra-expensive tyres while there.
It is expected to sell for between $1.8 million and $2.4 million.