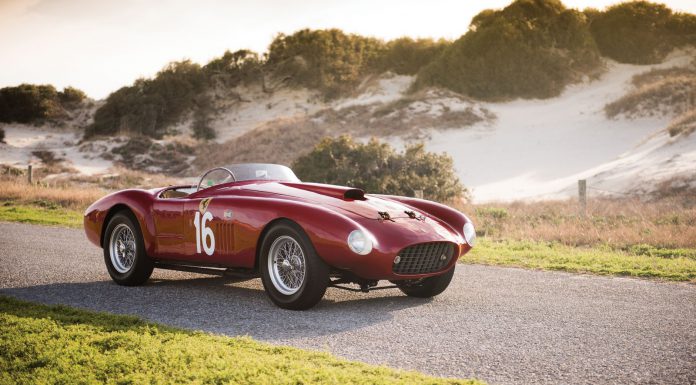 At RM Sotheby's Monterey auction next month, a 1950 Ferrari 275S/340 America Barchetta by Scaglietti is set to cross the auction block. Pre-auction estimates suggest it could sell for between $7.5 million and $10 million therefore making it one of the most expensive cars featured in the auction.
Rather incredibly, the classic Ferrari in question is one of just two 275S Barchettas ever built and one of a mere nine Works-entry Ferrari barchetta models ever produced in the 1950s. It is chassis number 0030 MT and made its competitive debut at the Mille Miglia rally in 1950.
At that year's Mille Miglia, it competed alongside its sister car but unfortunately, both had to retire due to rear axle failures. At the time it was powered by a 3.3-litre V12 and featured coachwork from Touring. After the Mille Miglia, it was upgraded with a 4.1-litre V12 engine from a Ferrari Formula One car before being displayed at the Salon de l'Automobile in Paris in 1950. In the following years, the car completed in a selection of races and rallies including the sports car race at the Monaco Grand Prix 1952.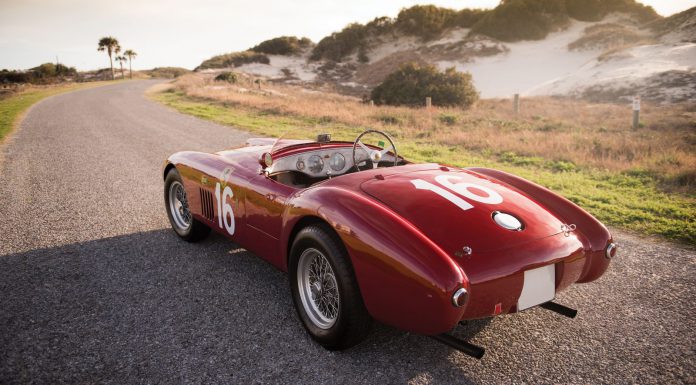 The car was then imported into the United States and was owned by car collector Peter Markowski until 1999. By the time he parted ways with the car, he had reportedly covered over 100,000 miles in it. More recently, the car was purchased by a German collector and participated in the 2005 edition of the Mille Miglia.