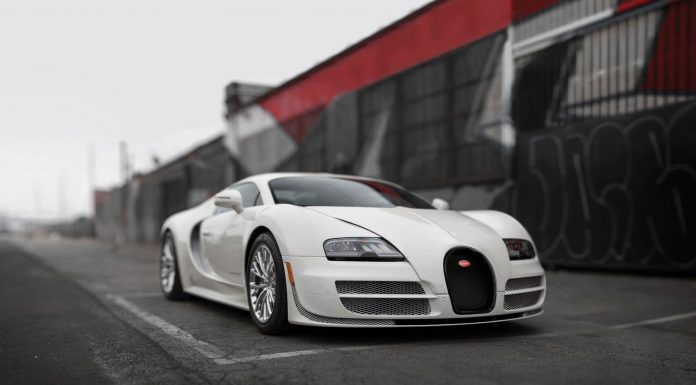 Certainly one of the highlights of 'The Pinnacle Portfolio' set to go under the hammer at RM Sotheby's upcoming Monterey auctions is this, the 2012 Bugatti Veyron Super Sport '300'. The car was shown at the Geneva Motor Show 2015 alongside the first and last Veyrons produced and was the final Veyron coupe to ever roll out of the factory.
It is being offered up for auction from its original owner and has travelled a mere 308 miles making it essentially brand new. It also happens to be one of the most refined and low-key Veyron Super Sport models we've ever laid eyes on. This is because its entire exterior is painted in gloss white and is joined by simple polished silver wheels and black brake calipers.
It also features a black horseshoe grille while the mesh found on the front air intakes has been painted white. The interior is equally as restrained with black leather adorning the seats, dashboard, door panels, steering wheel and gear selector. There are also a selection of brushed aluminium touches throughout as well as a gloss black face on the centre console.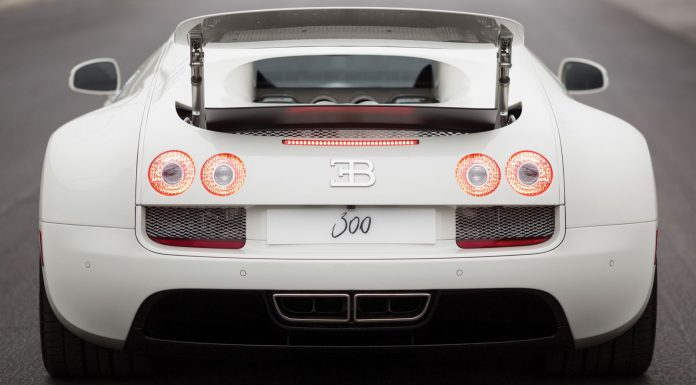 Beneath the skin, the car obviously features the same mechanicals as all other Veyron Super Sports. Consequently, its quad-turbocharged 8.0-litre W16 engine delivers 1200 hp and can send the French hypercar to 100 km/h in 2.5 seconds as well as a top speed of 431 km/h.