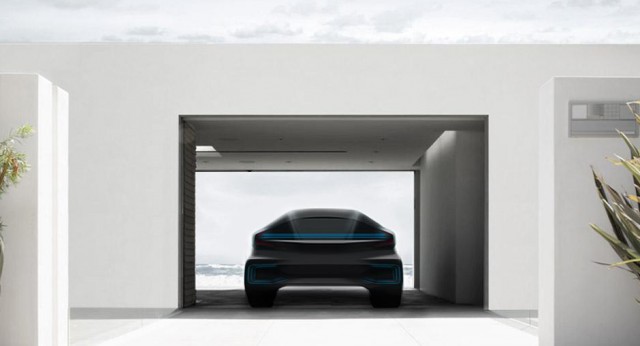 A brand new electric automaker based in California and dubbed Faraday Future has just teased and provided details about its upcoming car.
Running Faraday Future are a number of automotive veterens who have worked with some of the world's largest car manufacturers. They include Nick Sampson, the man previously responsible for vehicle and chassis engineering for the Tesla Model S, Richard Kim who designed the BMW i8 Concept and i3 Concept and Silva Hiti, the former lead powertrain boss for the Chevrolet Volt. Also there is Pontus Fonteus who has previously worked with Lamborghini, Ferrari and Land Rover as well as Porter Harris, a former employee with SpaceX.
Faraday Future is currently operating from Nissan's old research and design building in California and has 200 employees and is hiring about 10 people a week.
For their first car, the company is claiming that its battery pack will provide 15 per cent more energy that the 85 kW-hr pack of the Tesla Model S. Additionally, the marque's first model could be the highest energy density and specific energy car on the market.
Further details about the company remain scarce but they claim their first model will arrive in 2017.
[Via Motor Trend]