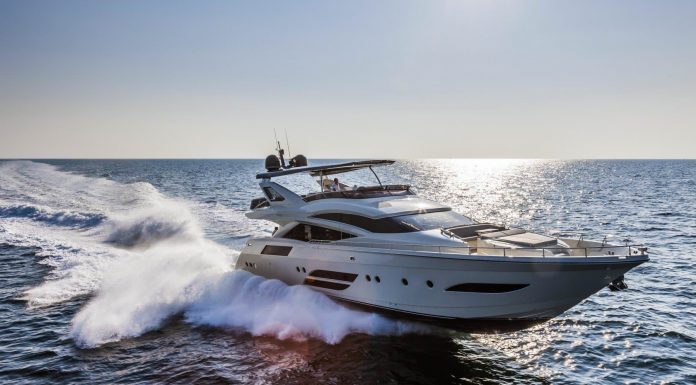 This is Dolly, the latest superyacht from the Dominator Yachts shipyard based in Italy. Like most of their projects, Dolly who is internally known as the Dominator 800 elevates the company's philosophy of allowing owners to enjoy the sea in a style that is uniquely their own. In that regard, the owners of Dolly were very much involved in the design of the superyacht from the beginning to the end.
The shipyard has a history of 16 years in yacht building and a record of 130 vessels so far. The company's production policy states, "The only way to create unique, superior quality yachts is to treat each one as if it were the only boat in production, and as if that boat were your own." Dolly is the second hull of the Dominator 800 line but the designers emphasize that both hulls are vastly different due to the bespoke nature and requests made by the owners.
The owners of Dolly were more space oriented requesting a large dining space as well as other bespoke materials in the interiors. The exterior design of the yacht is highlighted by the use of sandwich laminate with fibreglass to a maintain an overall lightweight structure. In addition to the materials used, the designers also had the need for low fuel consumption in mind during the build process. Upwards from the main deck, carbon and glass hybrid fabric was used while the hardtop is made of carbon fiber.
Dolly's interior has ambient natural lighting courtesy of the huge panoramic views – a styling that was also used in the sun deck area that hosts the dining and a set of sun pads. The top can be closed to provide a shade when the sun gets too hot. The main saloon has huge panoramic views too going all the way to the dining and galley. The two L-shaped Minotti sofas in the main saloon are finished in light ostrich leather.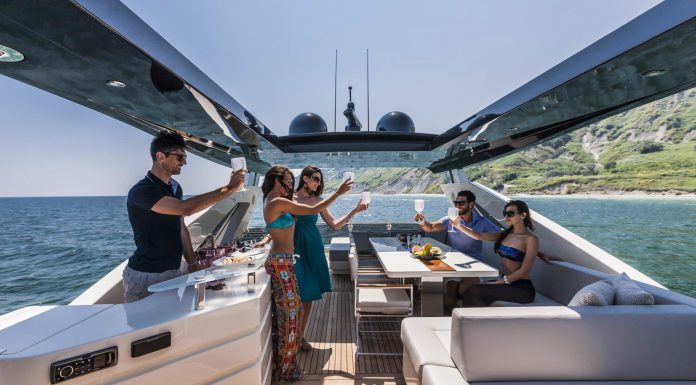 There are four suites comprising of a master suite, two guest suites with twins and a VIP suite. The master suite comes with a Queen size bed as well as exquisite finishing in light and chic, not to mention the matte Botticino marble used in the bathroom. In general, Dolly exhibits a resounding sense of styling that brings out the best of natural materials including light itself!