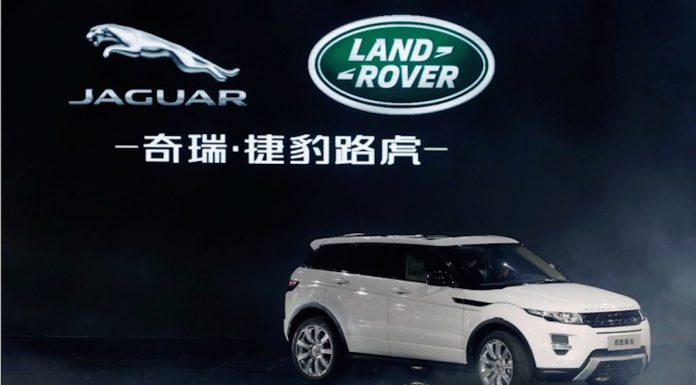 Amid poor results in the fourth-quarter of the financial year 2014/15, Jaguar Land Rover (JLR) has appointed former managing director of Porsche China, Mark Bishop, as it new sales head in China.
Bishop succeeds Yi Lu, who resigned for personal reasons in mid-April. This change comes a day after JLR announced it would tweak some of its commercial policies to help its dealers in China.
"We will continue to review the relevant policies and make adjustment if necessary in a rapidly changing environment," read the company's statement.
According to some local reports, JLR has also cut its sales target for the next quarter (April-June) by "10 to 20 per cent" after the demand for its cars fell by 20 per cent and profits by 32.7 per cent (to $460 million), in China in the January-March quarter.
JLR seems to be struggling in China- a concern for Tata Motors. JLR accounts for more than 80 per cent of Tata Motors' profits and China is the British-based car manufacturer's biggest market. Of the 462,678 cars sold by JLR in 2014, 122,010 were sold in China. That is more than 25 per cent of the total volume.
China's automobile industry, however, is going through a rough patch as the country enters an economic slowdown. The government has accepted the crisis by trimming the GDP growth target for 2015 to 6.5 per cent (the lowest since 1990). People are reluctant to spend on brand value and China's anti-corruption drive has made a section of the rich cautious about splurging on luxury cars.
Moreover, China has introduced a number of reforms to curb carbon emission from its vehicles. States like Beijing, Shanghai and Shenzhen have put a cap on the number of license plates to be issued annually- the limit ranging from 90,000 to 150,000. This has impacted the demand for new cars in these regions.
Consequently, interest in luxury cars has waned and JLR has been hit hard. Bringing down the prices like its competitor BMW could help, but the company does not want to do that.
"We see a certain slowdown in the [Chinese] market and we read that many competitors are going to reduce prices," Ralf Speth, CEO of JLR, told investors on Tuesday.
"I can assure you that we will not be the very first ones to reduce prices because we're convinced we bring color to the Chinese market."
JLR feels it has already done enough when it comes to price reduction.
It slashed the price of three of its cars (Jaguar F-Type Cabriolet, Range Rover 5.0 V8 and Range Rover Sports 5.0 V8) by up to 19 per cent last year after the Chinese government questioned the automobile maker's pricing policy. Experts feel the move has already affected the profits. Moreover, heavy discounts are being offered on the Range Rover Evoque so that it falls in the price bracket of the Audi Q5 and Mercedes GLE-Class.
Yet, most of the cars sold by Jaguar and Land Rover are pricier than their rivals from Audi and Mercedes. In addition to that, JLR has local competitors to worry about.
Speth made a public appeal to the Chinese consumers to boycott the firms that produce foreign replicas. He said that after JLR found no legal recourse to stop the production of LandWind X-7- an SUV modelled on the Evoque.
"We can't do anything. I hope the Chinese customer at the end of the day sees the difference and selects the real product and not a copied one," Speth told Autocar India.
The Evoque is JLR's first car to be rolled out from its manufacturing plant in Changsu. The facility is in partnership with local company Chery and will go into full production from 2016. JLR will then be able to produce 130,000 cars annually but the slow ramp up has hurt the Tata Motors' subsidiary.
JLR's public image too has tainted over the past few months. A reputed TV show criticized the company for failing to deal with a gearbox issue in Evoque despite knowing about the problem beforehand. The impact of the show was such that JLR was forced to apologize and recall more than 36,000 Evoque models. It's also worth mentioning that the company is still under investigation for anti-competitive activities.
Nonetheless, JLR is not exactly in a crisis. The company was expected to take a hit and is making changes to recover and adapt. It still needs to improve upon its consumer image and may perhaps eventually resort to lowering prices in order to compete with the German trio of BMW, Mercedes and Audi, that controls around 80 per cent of China's luxury car segment.