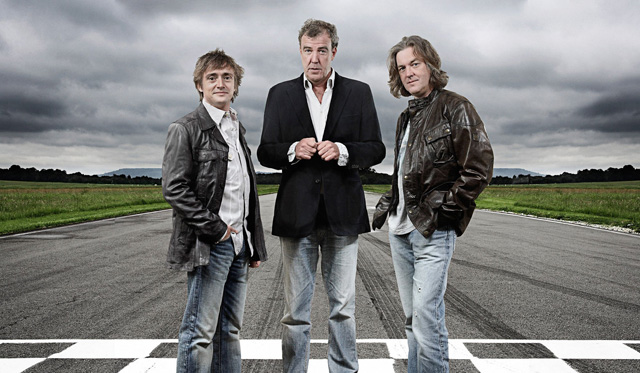 While official announcements from the Top Gear camp have been scarce since Jeremy Clarkson's firing, speculation continues in earnest.
A new report suggests that the rebooted Top Gear could be hosted by a different person each episode. The report, which was first released by UK's The Independent, says that BBC is considering a rotating cast of hosts as a potential option for the Top Gear reboot. The report does not, however, detail how seriously the plan is being taken within the Top Gear staff and BBC.
A person close to the story suggested that the plan is to reboot Top Gear in the vein of the-post Angus Deayton 'Have I Got News For You?' program.
The report goes on to suggest that both James May and Richard Hammond have been offered as much as a 1 million GBP yearly salary if they were to return to the show sans Clarkson. Statements made by Hammond and May have clearly stated that they will not return to Top Gear without co-host Jeremy Clarkson.
[Via Independent]