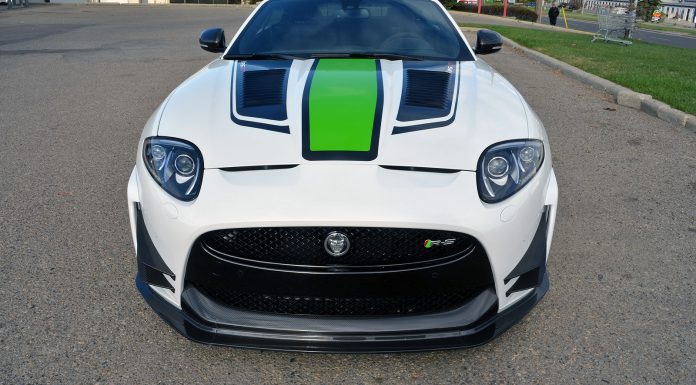 Deadly, powerful and beautiful. Those three words summarise the predatory cat known as the Jaguar. With the introduction of the XKR-S GT in 2014, we believe all three of those characteristics have been surpassed.
With less that 50 GT models ever produced, this is one rare car as it is. But one owner in Calgary, Canada decided he wanted his mighty beast to stand out even more.
The team at ZR Auto gave this car a complete makeover with an ECU Tuning Group software tune, supercharger pulley upgrade, high-flow air filters and a brand new Quicksilver sport exhaust with HJS 200 cell high-flow cats that give this beast a deadly deep tone.
A new graphics package for the Jaguar was installed to give it a refreshed look. Now in RSR trim, this XKR-S GT looks like a true race car. The leaping Jaguar on the sides of the car shows that this cat means business. The green stripes and accents match the green in the GT's logo, giving this incredible car a strong, powerful look. With two identical XKR-S GTs in Calgary, there's now a big way to distinguish between the two.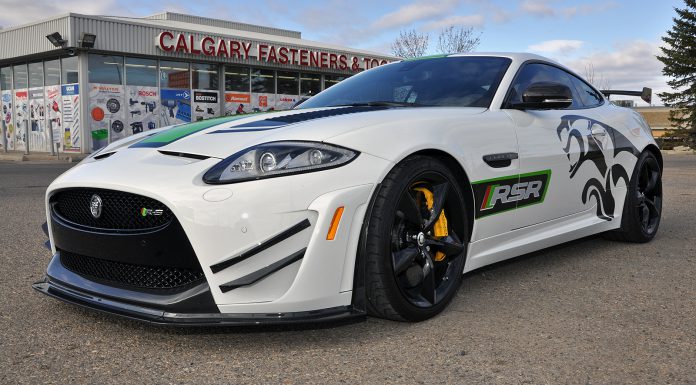 The GT trim receives several chassis and aerodynamic enhancements aimed at increasing its on-track prowess. The standard car's brakes are swapped out for carbon ceramics that benefit from automatic pre-filling and pressurizing the brake system as the driver lifts off the throttle for quick top-of-pedal response.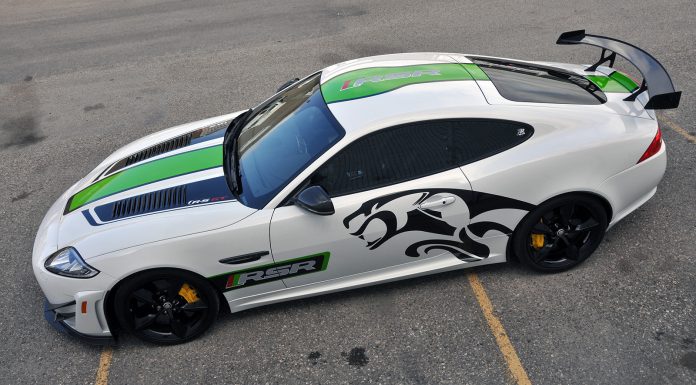 The GT's supercharged 5.0-liter V-8 is rated at 550 horsepower at 6500 rpm, and it produces 502 lb-ft of torque. This Jaguar this particular Jaguar produces upwards of 640 horsepower thanks to its new performance upgrades from ZR Auto.