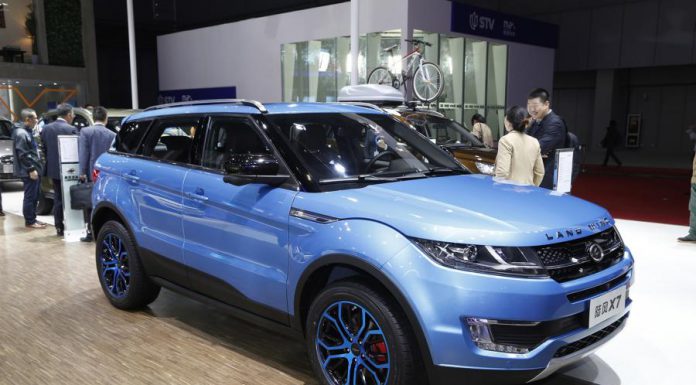 Late last year, it emerged that Land Rover had filed an official complaint in China regarding the LandWind X7 crossover citing that its design was a blatant copy of the Range Rover Evoque. Fast forward to April and it has emerged that Land Rover's complaints have been dismissed by Chinese authorities.
According to Autocar, officials approved the LandWind X7 for production while dismissing the complaints filed by Land Rover. Nevertheless, Land Rover is apparently still interested in pursuing other legal methods claiming that the design of the LandWind X7 is intellectual copyright infringement.
During Land Rover's initial complaint in late November 2014, the marque's chief executive officer Dr Ralf Speth said "The fact that this kind of copying is ongoing in China is very disappointing. The simple principal is that it is not something that should happen; the Intellectual Property is owned by Jaguar Land Rover and if you break that IP then you are in breach of international regulations that apply around the world.
"I will talk to our officials and I will talk to our partners at Chery to find a way around this situation. I cannot imagine Chinese officials will be happy at any actions that undermine the credibility of the country. What we have seen today is not correct."
[Via Autocar]