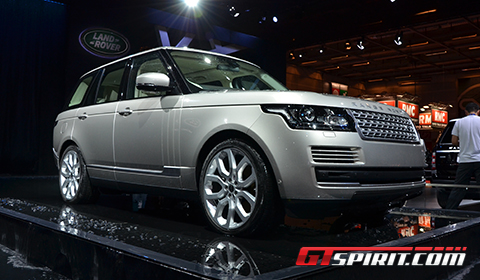 Jaguar Land Rover revealed details of a joint venture that will see extra production capacity made available in China. Jaguar Land Rover will build a plant near Shanghai and although it is not yet clear which models will roll off the production line, the Land Rover Freelander or Evoque are the most likely candidates.
It is not clear what Chery Automotive will do as part of the venture, however, for Jaguar Land Rover, the benefits are obvious. First and foremost, Jaguar will be able to cut down on import duties it currently incurs selling vehicles in China. Secondly, sales of Jaguars and Land Rovers in China are already up 80 percent for the first ten months of 2012 making China Jaguar Land Rover's biggest market.
The final argument is that this new plant will not mean that the company withdraws from the UK. Having invested heavily in its UK production plants recently, Jaguar Land Rover will continue to produce the bulk of its products from existing plants. The new Chinese factory will add extra capacity to its over stretched production lines.
State-owned Chery Automotive is China's largest car exporter with fifteen years experience in the automobile industry.