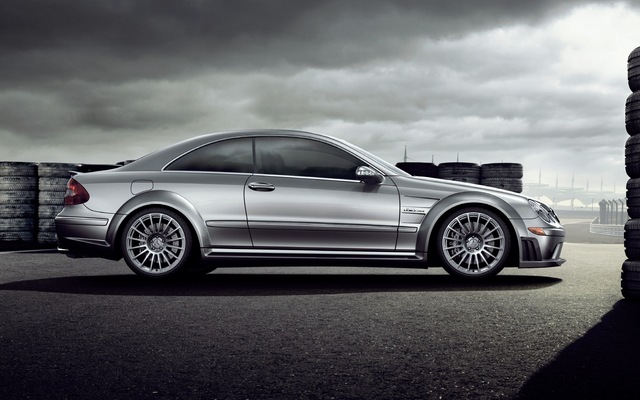 Thanks to his healthy pay slip from the BBC and his various writing jobs, Jeremy Clarkson has quite an impressive collection of cars. While the full extent of his fleet isn't known, the former Top Gear host has just confirmed he's parted ways with one of his pride and joys; a rare Mercedes-Benz CLK 63 AMG Black Series.
Clarkson's CLK 63 AMG Black Series has long been one of his most well-known cars thanks to the praise he's given it on numerous occasions. While the journo didn't reveal how much he sold the car for, he did confirm on Twitter on Monday that it was sold.
Making the CLK 63 AMG Black so special is its powertrain and typical AMG badassery. Under the hood, it features a 6.2-liter V8 engine producing an impressive 507 hp at 7200 rpm and 465 lb-ft of torque at 5250 rpm. Combine this power and torque with rear wheel drive, and you have a car which truly loves getting sideways.
Interestingly, Clarkson's Black was one of just 25 in right hand drive delivered to the United Kingdom. It had also covered just 10,000 miles. It is believed that the presenter may have therefore sold it for around the 90,000 pound mark, just 10,000 pounds less than the original MSRP.