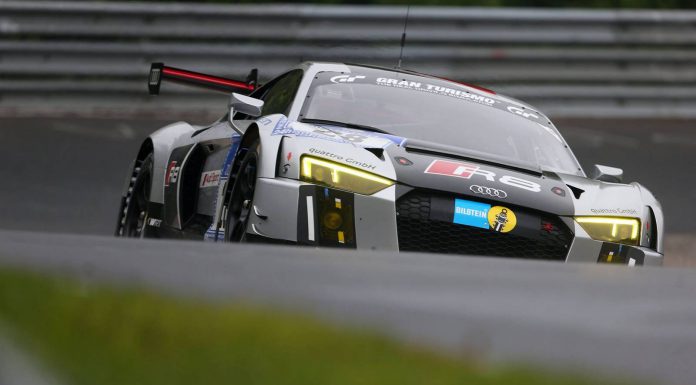 Fresh from its second consecutive win at the 24 Hours Nürburgring, Audi has rejected claims that it is planning to enter F1.
Rumours recently emerged about Audi potentially venturing into the sport, either as Red Bull's engine supplier or by acquiring the Red Bull or Toro Rosso F1 team. Red Bull has been in a steep decline since 2014, after F1 switched to 1.6-litre turbo hybrid engines. Their current engine supplier, Renault, has failed to keep pace with Mercedes and Ferrari and Red Bull has seemingly lost faith in their French counterpart's ability to compete at the top level.
"If we don't have a competitive engine in the near future, then either Audi is coming or we are out," Red Bull team advisor Helmut Marko was recently quoted as saying.
Moreover, Audi's chief executive Rupert Stadler added fuel to fire last week by saying that F1 could be an "option for Audi".
The 52-year-old told Britain's Auto Express, "It's something we're looking at, but then we're always looking at it and many other things. But I can't say yes or no".
However, Stadler has made a reversal on his comments by suggesting that the current F1 environment isn't suitable for Audi. "Formula One needs to solve its own problems," he said.
Moreover, a spokesperson for Audi told Reuters that F1 is at present, "not a topic for us".
It is said that Audi was close to joining F1 in 2013 and along with its parent company Volkswagen, has already started working on a 1.6-litre V6-turbo engine. Red Bull enjoys a healthy relationship with Audi, being its DTM sponsor and with the resignation of Ferdinand Pierch, who was often considered the biggest roadblock in Audi's plan to enter F1 owing to his poor relationship with Bernie Ecclestone, the hierarchy at the Austrian company feels they can lure Audi to F1.
Yet, to garner the required finances, Audi will have to leave Le Mans and DTM, where it has been incredibly successful over the past decade. In addition to that, there's no guarantee that it will be able to compete with Mercedes and Ferrari. It takes time to develop a highly competitive F1 car and poor results could be a PR disaster for the German manufacturer.
Thus, Audi is a bit skeptical to join F1- rewards are unpredictable and exiting the Le Mans and DTM could be a poor decision in the long-run. Rumours will continue to swindle but as of now, fans are unlikely to see an Audi-powered F1 car.