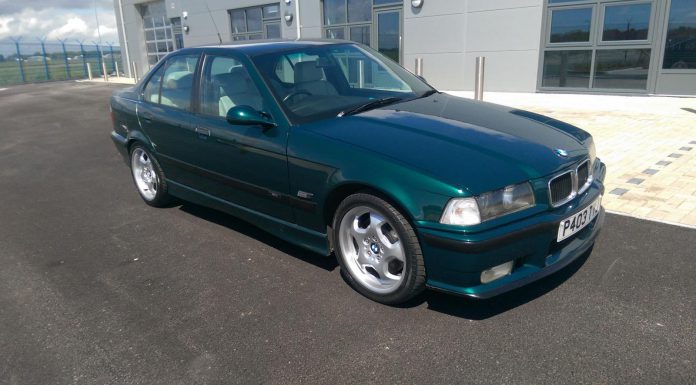 A BMW M3 used in the filming of a Top Gear episode is going up for auction courtesy of Class Car Auctions in the UK.
The car, which is an E36 1996 BMW M3 Evo was used by Richard Hammond during the filming of a cheap car challenge for Top Gear in 2010. During the episode, the car took part in activities including a high speed test on the autobahn and a drive around the country's capital, Berlin. It also did a hot lap of the EuroSpeedway completing the circuit in just two minutes and six seconds.
Guy Lees-Milne, general manager of CCA, said, "It is really exciting to be selling a car that has appeared on such a world renowned TV show. At CCA we are all Top Gear fans, and we are sure it will appeal to many of our buyers, too."
According to Classic Car Auctions, the car is expected to sell for between £7,500 – £10,500. The auction will occur June 6th at the Warwickshire Exhibition Centre in the United Kingdom.