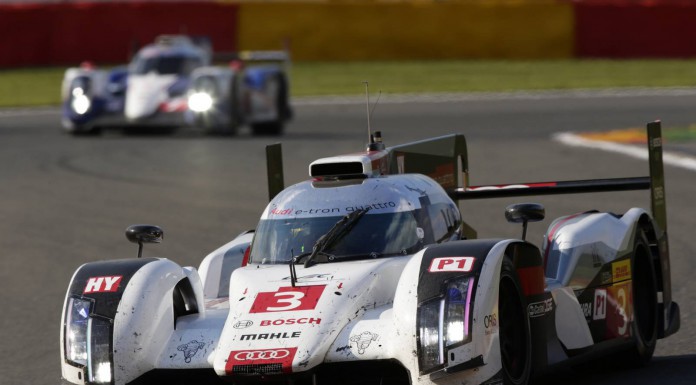 Talk about Audi entering Formula One certainly isn't new but following a recent interview from the marque's chairman, Rupert Stadler, with Auto Express, it seems more likely than ever that Audi could reach the F1 field within the next five years.
When asked to confirm or deny with a yes or no whether the German marque would enter the top-form of motorsport, Stadler smiled and said "I can't answer that. It's something we're looking at, but then we're always looking at it and many other things. But I can't say yes or no."
Additionally, rumours recently reignited about Audi coming to Formula One after former Ferrari president Luca di Montezemolo revealed in an interview that Red Bull's boss wants Audi as an engine supplier in place of the struggling Renault. Last year also saw Audi employ Ferrari's former Formula One boss Stefano Domenicali.
If Audi were to enter Formula One, it would ditch both its DTM and LMP1 racing outfits meaning the Volkswagen Group's Porsche squad would be left to rival Nissan and Toyota at Le Mans. If Audi were to leave DTM and LMP1, these budgets would reportedly be combined for the Formula One entrant alongside a sponsorship with Red Bull Racing.
Interestingly, it is suggested that rather than starting from scratch, Audi is more interested in buying an existing F1 team, with Red Bull Racing and Toro Rosso the prime candidates.
[Via Auto Express]