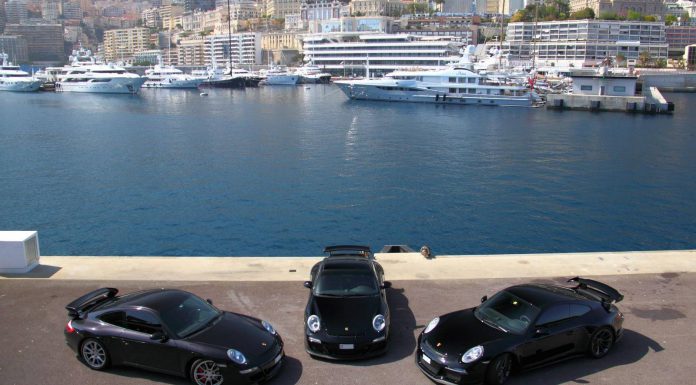 The Porsche 911 GT3 has and always will be regarded as one of the most driver-focused and thrilling sports cars on the market and for good reason. No matter of the generation, the 911 GT3 perfectly combines straight line performance with exceptional handling, everyday liveability and a menacing exterior design.
Not too long ago, Fipeux managed to arrange a photoshoot of a 997-generation, 997.2-generation and the latest 991-gen Porsche 911 GT3 all together and all painted in the same shade of gloss black. The resulting images provide a perfect look at the visual differences between the cars and while only subtle, it is easy to distinguish the GT3s in question.
Of the three pictured, which is your favourite?