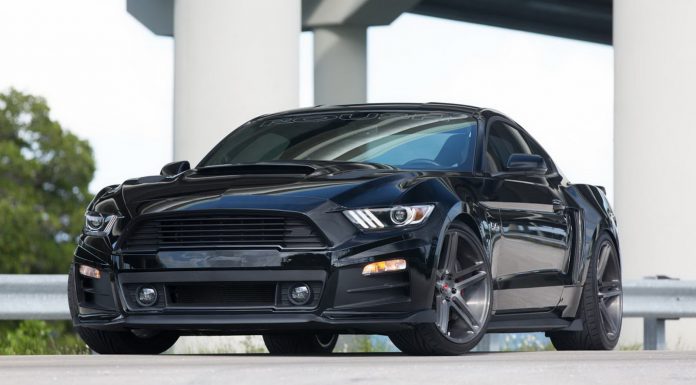 In GT-specification, the 2015 Ford Mustang is both a menacing car to drive and an aggressive one to look at. Nevertheless, Roush offers a plethora of upgrades for the American muscle car and the following Mustang equipped with some of these parts is one of the most menacing we've ever laid eyes on.
The Roush bodykit adorning this Mustang includes a new front bumper, aggressively shaped air intakes, a new lower splitter, dual fog lights and an eye-catching new bonnet. Additionally, it includes flared rear wheel arches, a redesigned rear bumper and diffuser package as well as a bold lip spoiler. Completing the visual upgrades of this particular Roush Mustang are a set of custom forged wheels courtesy of Vossen.
It remains to be seen what power package the following Roush Mustang has been equipped with but at the heart of the range-topping Stage 3 performance package is the American muscle car's standard 5.0-litre V8 engine. However, the engine has been joined with a 2.3-litre TVS supercharger from Roush. When combined with a new exhaust system, the latest and greatest Roush pumps out 670 hp and 545 lb-ft of torque.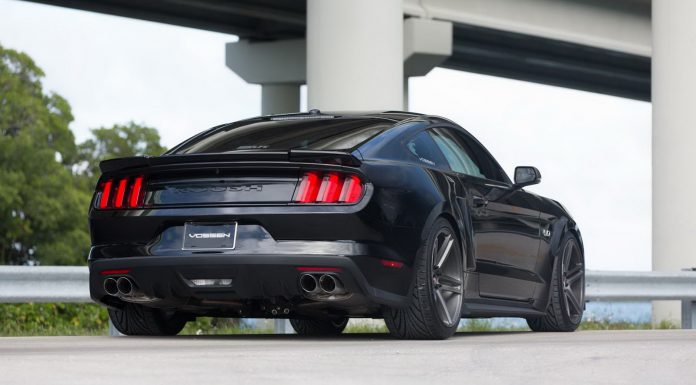 Alongside the engine and exhaust modifications, the 2015 Roush Mustang Stage 3 has been fitted with single-adjustable coilover suspension but a 3-way adjustable system is also offered. Elsewhere, the Roush Mustang Stage 3 is adorned with an aggressive and bespoke bodykit incorporating new front and rear bumpers and fascias as well as a bonnet featuring a prominent power dome.