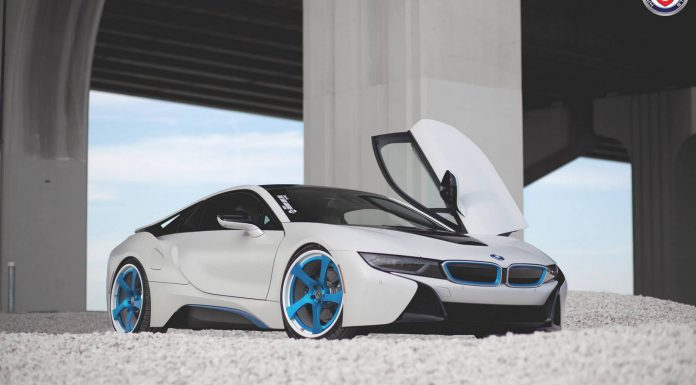 More and more customised and modified BMW i8s are starting to appear all around the world and the latest example courtesy of Wheels Boutique is certainly one of the most impressive.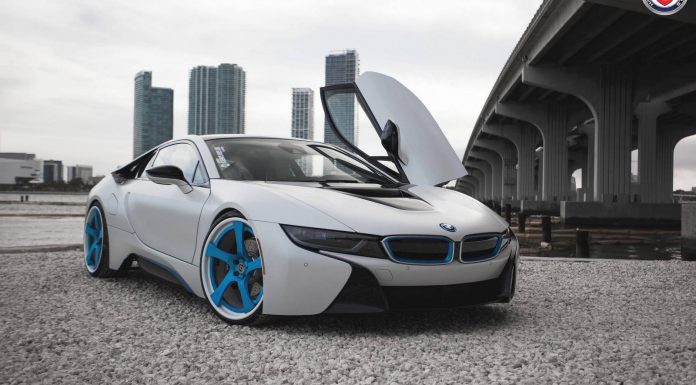 When left standard, the BMW i8 is an eye-catcher. After all, its design sees flowing lines melded with bold angles and intriguing shapes to create a hybrid sports car straight out of a science fiction film. With that in mind, only simple modifications are necessary to really make any i8 pop.
The white BMW i8 in question has been fitted with a set of bright blue HRE wheels and consequently shines unlike any other i8 we've laid eyes on. The HRE RS102 wheels in question incorporate a loud, blue design with five prominent spokes and the wheel finish itself perfectly complements the front kidney grille surrounds.