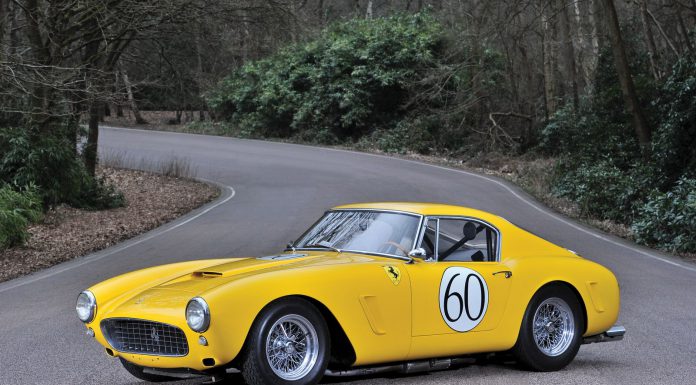 At RM Sotheby's Villa Erba sale on May 23rd at Italy's Concorso d'Eleganza Villa d'Este weekend, a rare 1960 Ferrari 250 GT SWB Berlinetta Competizione will cross the auction block.
This particular Ferrari 250 GT SWB Berlinetta Competizione is the 20th of 164 examples created and chassis number 1953 GT was one of a mere 45 lightweight examples built in 1960 with a full aluminium body. Beneath the skin, it is powered by a potent V12 engine delivering 280 hp.
Unlike many other 250 GT SWB Berlinetta Competiziones, 1953 GT wasn't actually delivered with the intention of being raced. As a matter of fact, it was initially owned by Cesare Marchi, a Florence-based doctor, who used it on the road until parting ways with it in 1972. It was sold to a Californian owner and over the following years, passed through the ownership of a selection of other North American enthusiasts.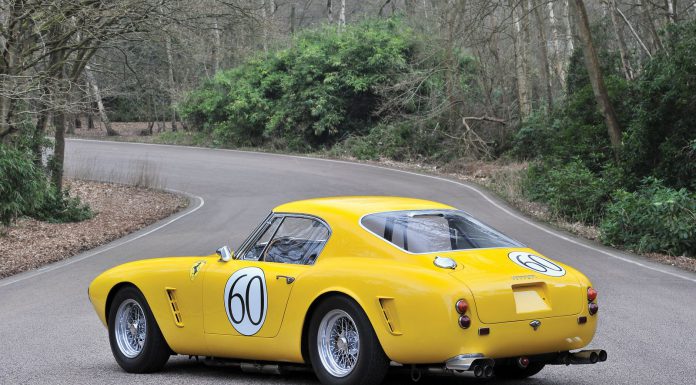 A complete restoration was then completed in the early 1990s by Motion Products and after being displayed at a number of concours events across the U.S, it was then sold to a Japanese collector who owned it for 10 years. The current owner then acquired it back in 2011 and has since made appearances at Silverstone Classic, the Goodwood Member's Meeting, Goodwood Revival and Donington Historic Festival.
Discussing the car, managing director RM Sotheby's Europe, Max Girardo said "There are a handful of truly iconic cars that auction houses highly desire to bring to market, and the Ferrari 250 SWB Berlinetta is one of them. This car is unique for not having been raced in period, but that is something which has really contributed to the preservation and integrity of its original chassis and aluminium bodywork. This will undoubtedly be one of the major cars to be offered at any auction during 2015."