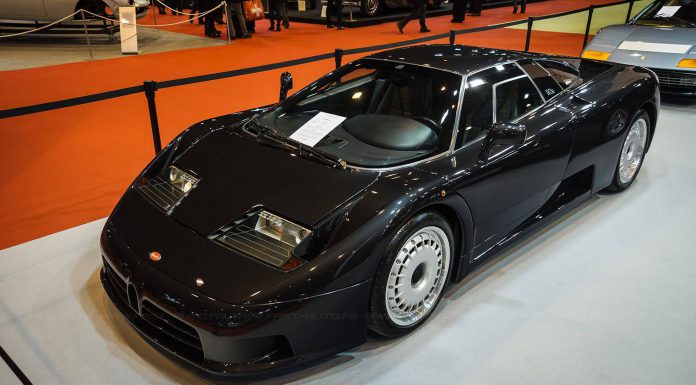 At the start of February (from the 3rd to the 7th specially), the annual Salon Retromobile event was held in Paris, France. The event never fails to attract some of the most iconic and recognisable cars ever created and this year's edition was absolutely no different.
Certainly one of the most eye-catching street cars on display at the 2015 Salon Retromobile event was a gloss black Bugatti EB110. Thanks to still being in excellent condition despite being at least 20 years old, this EB110 still managed to turn heads unlike most others cars displayed. One quick look at the spec sheet explains why.
Powering the Bugatti EB110 is a quad-turbocharged 3.5-litre V12 engine delivering a total of 552 hp. When combined with a 6-speed manual transmission, the French supercar could reach 100 km/h from a standstill in a blistering 4.2 seconds when new and continue through to a top speed of 343 km/h.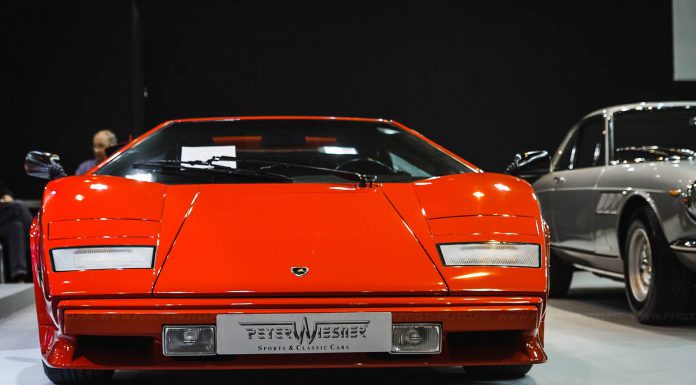 Some of the other noteworthy cars displayed included a red Lamborghini Countach, bright blue Lamborghini Miura, Mercedes-Benz 300 SL Gullwing and many, many more!
[Via Fast Auto]