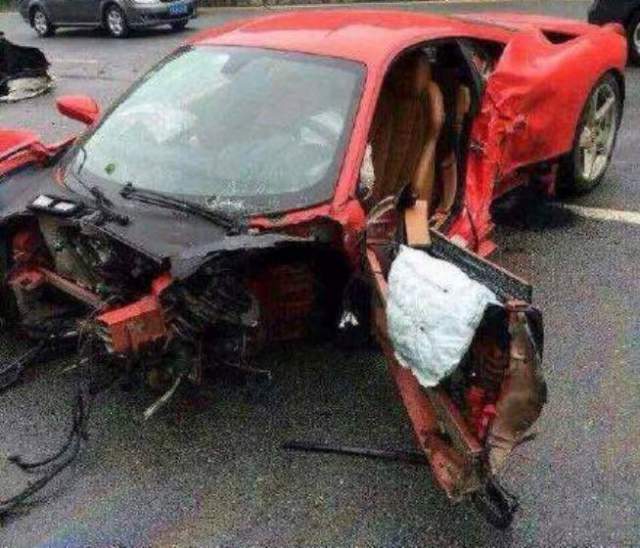 It is with great pains that we have to report another supercar crash with this particular one involving a bright red Ferrari 458 Italia coming undone in China.
The crash occurred in the Nanhai district near Foshan City in the midst of some rather horrendous rainy weather. The slippery conditions saw the driver lose control of the Italian mid-engined supercar and in the process of the crash, a large tree was toppled over by the 458 Italia.
As a result of this impact and the various others during the crash, the car has been severely damaged. With that in mind, the front fascia and bumper has been torn from the car with some serious suspension and brake damage also visible. Additionally we can see that the front left wheel has been completely torn off the car while the driver's side door has been bent backwards and is hanging on for dear life.
It seems inevitable from these images that the Ferrari 458 Italia will be deemed a write-off. Thankfully however, there were no casualties.
[Via 全球汽车通缉 ]