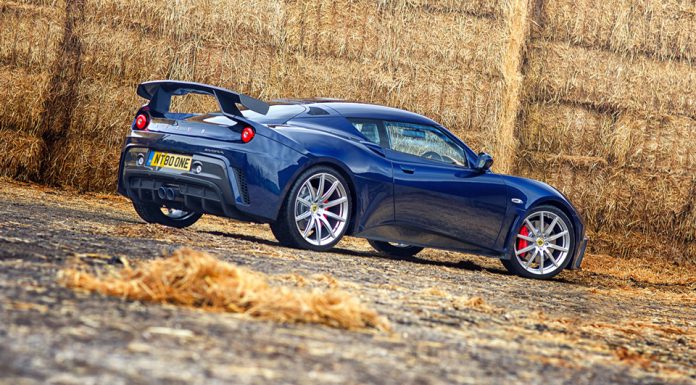 Among the selection of Lotus Evora variants, few are as eye-catching or bold as the Evora GT350. A mere 22 examples were ever created with just 6 of those in right-hand drive. Each of the 22 were built from Evora GTE models which remained unsold at the firm's headquarters since 2012. To give them a new lease on life, the GT350 was launched late last year.
Alongside a plethora of visual and aerodynamic modifications, the Lotus Evora GT350 features a tweaked suspension setup but otherwise remains mechanically identical to the Evora S. As a result, it utilises a Toyota sourced 3.5-litre V6 supercharged engine delivering a total of 345 hp.
Visually, the Lotus Evora GT350 adopts a thoroughly revised exterior with a different front fascia incorporating a gaping grille and enlarged air intakes. Additionally, horizontal LED daytime running lights have been installed. At the rear, an ultra-aggressive diffuser can be found alongside a uniquely designed wing towering over the decklid.
This particular Evora GT350 was shot for Nineteen 80 One and just had to be our latest Photo Of The Day!
[Via nineteen80one.com]