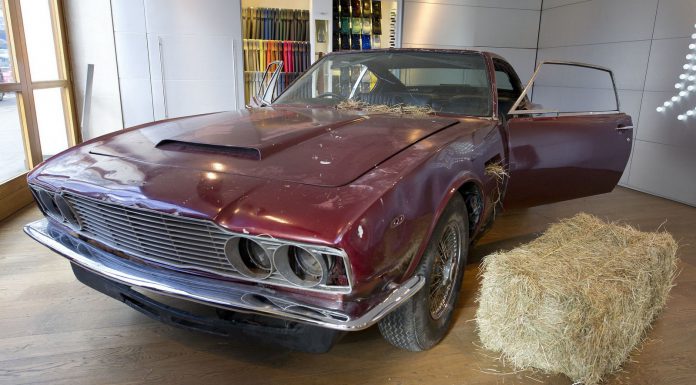 An original 1972 Aston Martin DBS barn find is set to be auctioned off by auction house Coys tomorrow where estimates suggest it will sell for between 25,000 and 40,000 pounds.
This particular Aston Martin DBS is actually the last of the original DBS model ever created and left the production line in September 1972. Since 1980 however, this particular example has called a barn in Surrey, England its home hence the dramatic drop in its value. As a matter of fact, a pristine unit from 1970 sold for about $900,000 last year. With that in mind, there's certainly a possibility this DBS will sell for more with the new owner potentially embarking on a long restoration process.
Beneath the skin is a 4.0-litre inline-six cylinder engine mated to an automatic transmission. This particular Aston Martin DBS covered a relatively high 40,000 miles by the time it went into hibernation.
Discussing the car, managing partner of the auction house Chris Routledge said, "This is the ultimate barn find and an important part of Aston Martin's history. It has been sitting in a barn since 1980 and now needs to be brought back to its former glory. The windows are broken, the interior trim is missing and its rusty, but it's all there and there has been huge interest from collectors around the world."
"We have estimated the car at £25,000 to £40,000 in its present condition but because of its heritage it could go for an awful lot more than that," he confirmed.