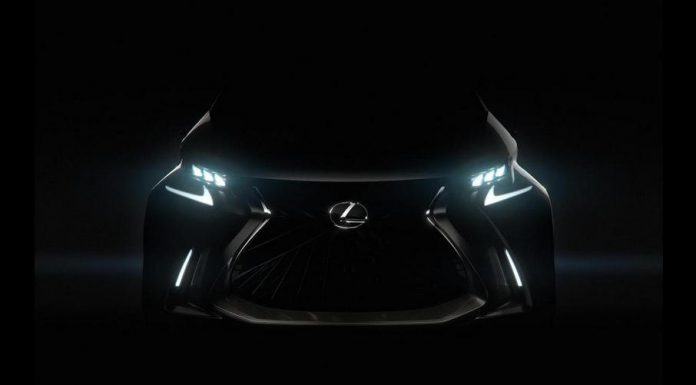 On the back of Lexus confirming it will debut a new concept car at the Geneva Motor Show 2015, an apparent official image of the car has been posted online. Word has it that the car is dubbed the Lexus LF-SA Concept and that Lexus Europe accidently posted the above image of the car on its Twitter account.
Before long, the tweet was removed but not before the following screenshot was captured. In the rather revealing teaser, it is immediately apparent that the Lexus LF-SA isn't a sports car based on its high front-end and steeply angled bonnet.
As a matter of fact, there is speculation that the car in question could be a new entry-level model from the Japanese marque built around the Toyota Yaris and the car in the following picture certainly has the right proportions to be such a model. Elsewhere, Lexus's obligatory spindle front grille is featured alongside LED headlights and the now trademark 'tick' shaped daytime running lights.
Beyond the Lexus LF-SA Concept debuted at the Geneva Motor Show 2015, both the Lexus LF-C2 Concept and Lexus GS F will celebrate their European debuts at the show. The latter of the two, the Lexus GS F, is powered by the same naturally-aspirated 5.0-litre V8 from the RC F but tuned to deliver 467 hp at 7100 rpm and 527 Nm of torque between 4800 and 5600 rpm. While Lexus has yet to reveal performance specifications for the 2015 GS F, it should hit 100 km/h from a standstill in around the four and a half second mark.
When Geneva is over, the next-generation Lexus RX crossover is pencilled in to debut at the New York Auto Show 2015 in April.