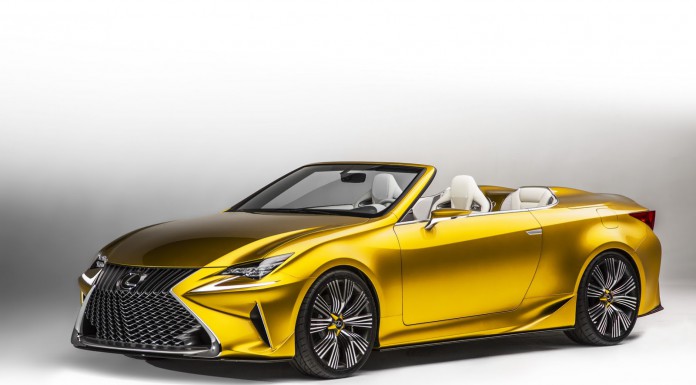 Lexus has revealed its plans for the Geneva Motor Show 2015 and announced that it will be unveiling a brand new concept car at the show.
Lexus hasn't revealed details about this new concept other than confirming that it will debut during the Japanese marque's official press conference at the show. As a result, it is unclear just what Lexus has up its sleeve but with the next-generation Lexus RX pencilled in to debut at the New York Auto Show 2015 in April, we can essentially rule that out as a possibility.
Beyond revealing a new concept, Lexus has confirmed that both the Lexus LF-C2 Concept and Lexus GS F will celebrate their European debuts at the show. The latter of the two, the Lexus GS F, is powered by the same naturally-aspirated 5.0-litre V8 from the RC F but tuned to deliver 467 hp at 7100 rpm and 527 Nm of torque between 4800 and 5600 rpm. While Lexus has yet to reveal performance specifications for the 2015 GS F, it should hit 100 km/h from a standstill in around the four and a half second mark.
Interestingly, the Lexus GS F delivers significantly less power than the 552 hp strong BMW M5 but importantly, the GS F weighs about 130 kg less coming in at a total 1830 kg kerb weight making it easily the lightest car in its market. The aforementioned 5.0-litre V8 is mated to an eight-speed automatic transmission complete with a manual shift function.