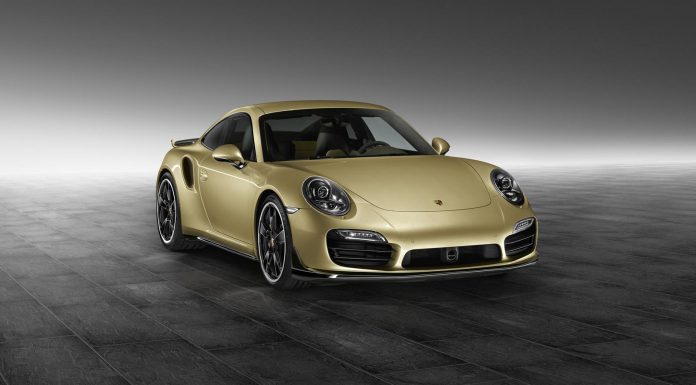 Porsche Exclusive has just unveiled its brand new Aerokit for the 991-generation Porsche 911 Turbo and 911 Turbo S models.
The new Aerokit for the Porsche 911 Turbo models includes an eye-catching front splitter, new subtle side skirts as well as side winglets at the back alongside a retractable rear wing. The angle of attack can actually be adjusted on the rear wing as well.
Beyond the new Aerokit adding an extra sense of flair to the potent German sports car, each component serves an aerodynamic purpose. With that in mind, the package has undergone extensive testing both in the wind tunnel and the German marque's Weissach development centre and racetrack. When it is all said and done, the Aoerkit adds 17 kg of downforce at 300 km/h in the Speed setting while 18 kg of downforce is added in the Performance setting.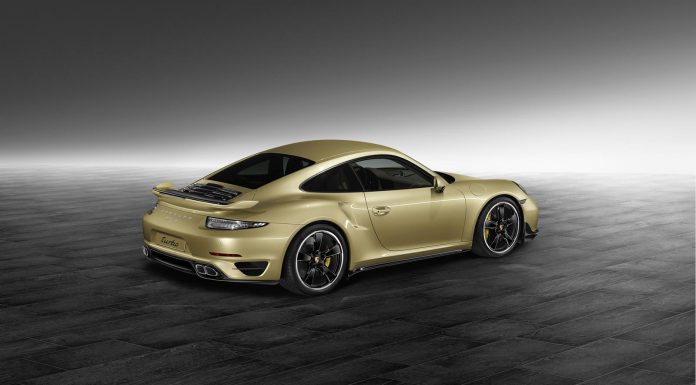 The Aerokit can be ordered in the same colour as the body or alternatively, in high gloss black. When ordered with a brand new Porsche 911 Turbo or Turbo S, the Aerokit costs 5355 euros including VAT while the package itself without being painted, costs 4879 euros and can be retrofitted to existing Porsche 911 Turbo models.