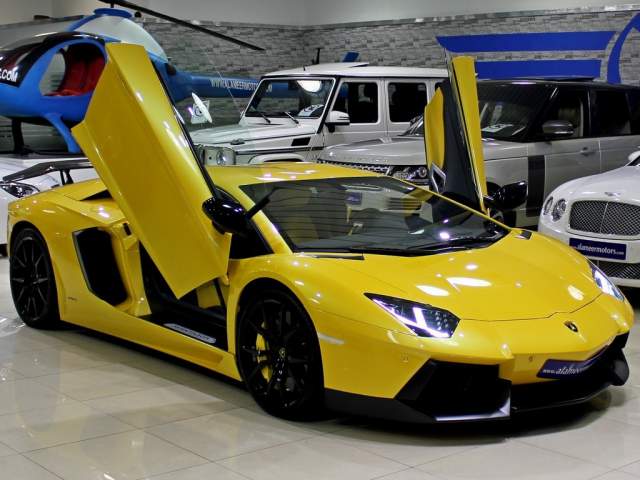 An ultra-bold Lamborghini Aventador finished in Giallo Orion is currently up for sale in Dubai courtesy of Al Ameer Motors and whoever purchases it will surely stand out even in Dubai's thriving supercar scene!
For starters, this Lamborghini Aventador has been outfitted with an aftermarket bodykit including a revised front bumper, side skirts and a towering rear wing. Additionally, it features a sports exhaust system and is consequently even louder than a standard Aventador.
When combined with carbon ceramic brakes, a carbon fibre engine bay, glass engine cover, heated seats and a front nose hydraulic lifting system, this Aventador is certainly exceptionally high-specced and should fetch quite a lot of money.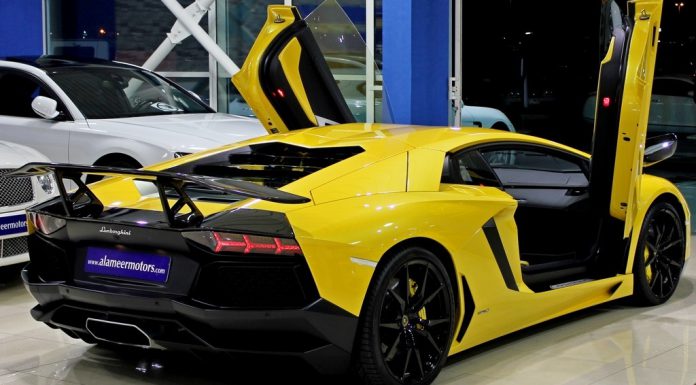 As if you needed reminding, the Aventador of course uses a 6.5-litre naturally-aspirated V12 engine delivering 691 hp and capable of launching the car to 100 km/h in 2.9 seconds thanks in part to the ISR seven-speed transmission and all-wheel drive system.